.teaching new things to my tuesday art class and having them blow me away with their abilities.
.sun and flowers everywhere you turn.
.a clean car and a humbling embarrassment from allowing such a tiny space to get so gross. yuck.
.finding missing treasures from said car.
.quick afternoon jaunts on the couch under a sleeping bag with max, watching a movie and doing crossword puzzles.
.matt surprising me with monday AND tuesday flowers. the peonies he brought today smell and look so gorgeous they make me a little weak in my knees.
.as does he.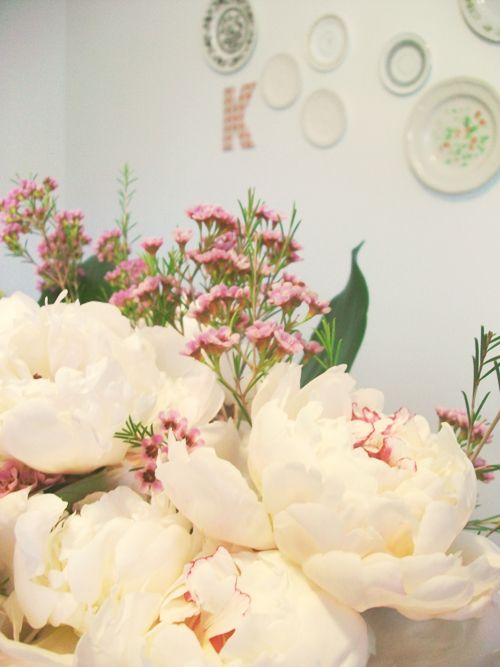 who knew a tuesday could be so good?