max's first day of school!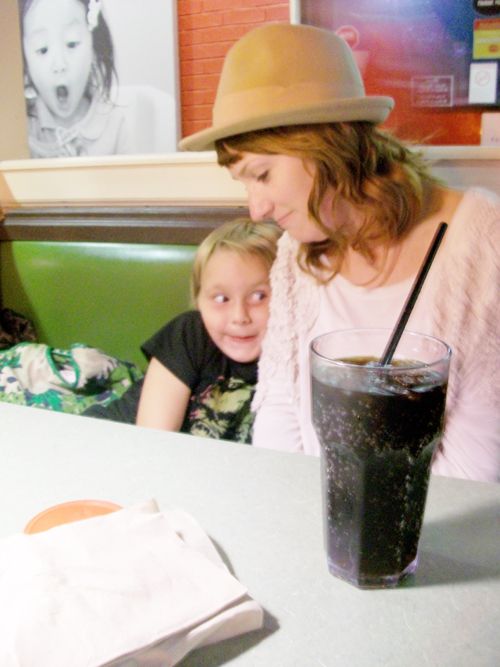 (never mind the double chin....it tends to peek out when i eat fast food italian)
we're one big ball of excitement over here...and i can imagine you all are too so i can move on and talk about something else. i've got kindergarten and summer on the brain.
last week me and max and jesse went to the open house and got to shuffle around the building and meet max's teacher and new friends. he was most impressed that he gets a tiny little locker for his bag and coat. we're not hassling with cubbies this year....we're high rollers now.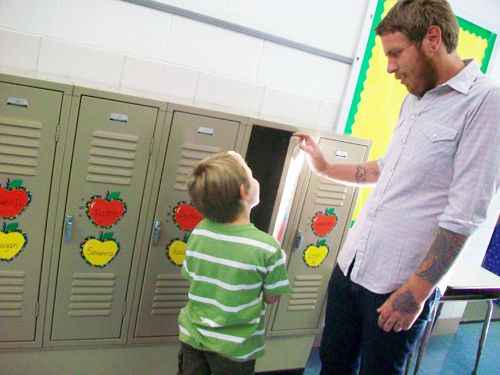 don't concern yourself with the red apple either...
tonight is max's back to school feast...where he chooses and plans the menu and we cause all kinds of ruckus and celebrate. he asked for frozen pizza, watermelon, bottled root beer, and popsicles.
get ready broadway elementary...
here we come!