max learned how to tie his shoes last night!
it's been a project we've been working on here and there this summer for kindergarten and we could never get past the crossing part.
aside from max getting incredibly too big and being the smartest guy on the block, the glory goes to the melissa and doug wooden shoe and to matt for bringing it home.
i told max last night that he really only needs me for transportation at this point. haha. he is a well-oiled machine at all things life. but he crawled into bed last night after a bad dream and needed his mama and told me this morning that we should get married.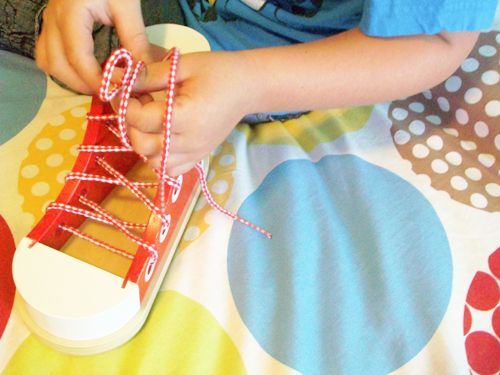 at least i know he's not just marrying me for my shoe tieing abilities.