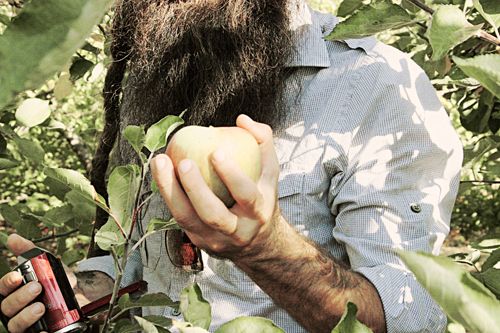 we spent our sunday at the apple tree farm...getting lost in orchard rows and hunting for the perfect apple to steal and ration into 3's.
i got lipstick smeared all over my face (which is what happens when i eat apples) and the only thing missing was solitude and a good book. (no offense to my boys)
there's something about an apple tree that begs for me to climb and read up in it.
p.s. sorry for the absence, friends. the week slipped right out of my fingers. i'll have more fruit farm pictures tomorrow. tonight is devoted to sewing up halloween costumes, washing hair, and a little harry and the hendersons with max.