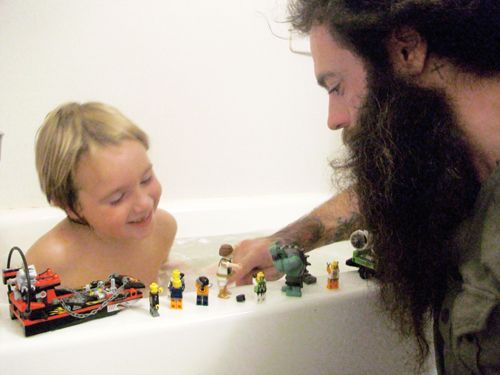 some of my favorite sounds in the world come from my bathroom at bedtime.
you're (read: i'm) banned from the room from 8:30-9:00 unless you can do a spot on british accent, make machine gun noises with your mouth, or beat box and turn the side of the tub into a kick drum.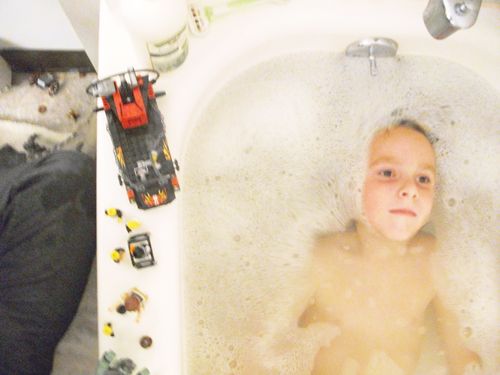 ...and believe me, i've tried.
max refuses to bathe unless matt is around.
i bet he would change his tune if he knew the cool laser noises i'm capable of making.