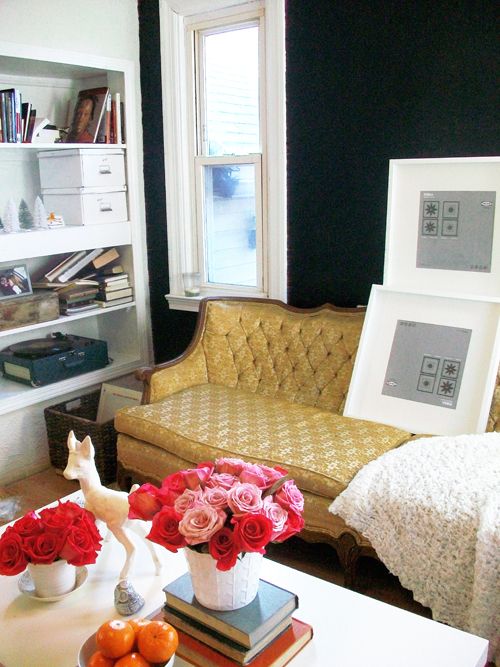 i painted the living room wall black.
who knows how these things happen. there is something about this time of year that causes me to do reckless and brazen things. my fingers get all itchy and antsy for massive change and redirection. i blame the new year...or my looming birthday (which is sunday..ack!)
regardless, every january i faithfully will cause some sort of upheaval in my surroundings. a good jolt to my achy winter bones.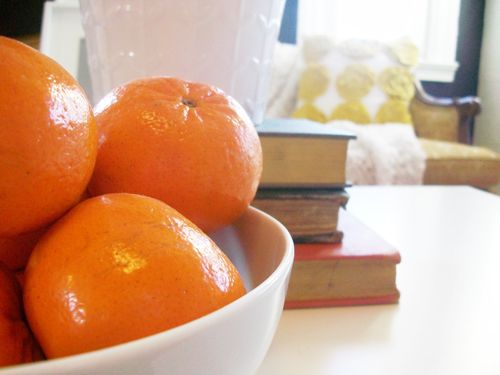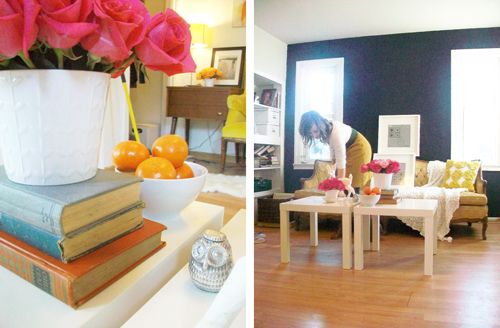 this year it was black paint.