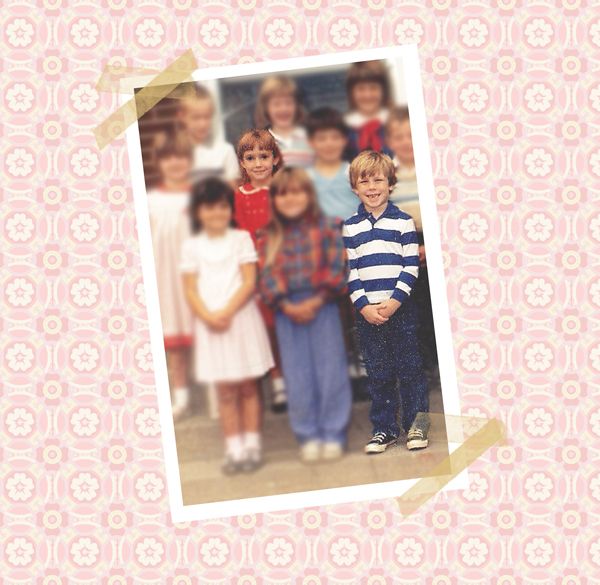 i recently found this photo of me and max's dad from 1988
when we were in kindergarten together...the same as our buddy now.
it's amazing to me how much max really does resemble that guy (although i have a lock on his big brown eyes) or how these two little ones had no idea what was in store for them.
it's such a happy picture to me...
nothing like a bit of nostalgia to get the weekend going...have a happy one!