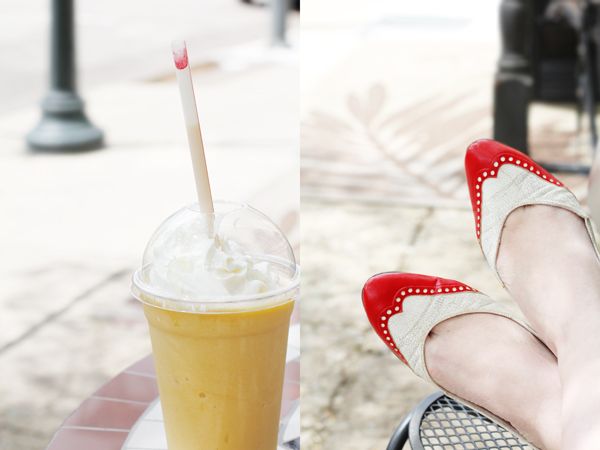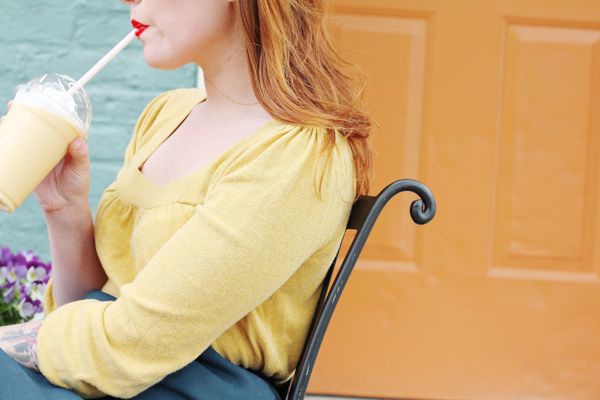 growing up in a small town, we had the same librarian for both the school and public library.
she was an older lady, and wore the most fantastic shade of red lipstick every single day. every day! she kept a thousand tubes of it in her pants pockets and desk drawer. and it never ceased to stay on her lips. her teeth and school milk carton straws and library check out cards were always smeared in the most glorious red.
she was on my mind today as i sneaked an hour to myself in between school drop off's and max's doctor's appointment (stitches are out! hooray!)...sitting watching cars go by and covering my straw and myself in red gloss.
and really that kind of nonsensical or random memory is exactly what sneaking away is for.
and hour alone is too short to fill it with thoughts of work or deadlines or bills or mom butts.
but it's just enough time for funny revelations that you are an occupation away from becoming your favorite childhood librarian. or anyways, wondering if she would approve of your shade of lipstick.
p.s. you all friends are true blue! only the truest would thumb their nose's at the internet ideal body weight calculator for you. haha.
i took all of you along with me on my walk this morning!