thank you all so so much for your caring words for max.
he's feeling great and is back to his old tricks...although he isn't fond of the "whiskers" coming out of his chin. haha. fingers crossed he can have the stitches taken out next week.
last night, matt and i played early easter bunnies.
it was a funny sight getting to see him crawl around on the floor in the dark, trying to keep from waking max up, while leaving a plastic egg trail from max's bed to his basket.
i hope i never take for granted matt and his willingness to dive right in on our silly traditions. he's my guy for sure. and he made one fine, slightly creepy in a "crawling around on the floor in the dark" kind of way, easter bunny!
i was a little worried that having to celebrate early would make everything feel forced and a bit off, especially after the day we had yesterday.
but max woke up this morning full of joy and thankfulness for the surprises he found, and you couldn't convince any of us it wasn't easter.
and truthfully, good friday is such a somber/contemplative day...for good reason. but it was nice to add a little lightheartedness and gratitude in.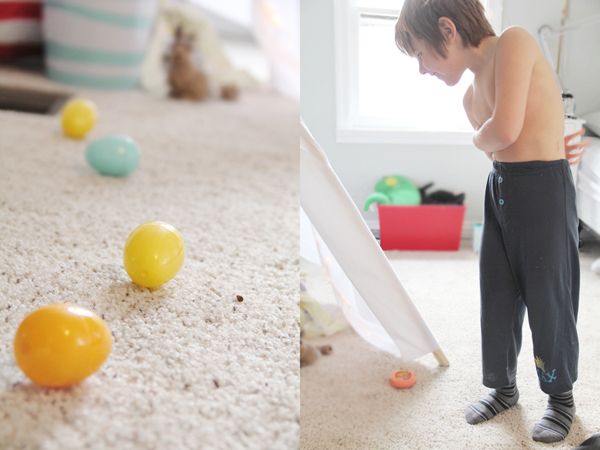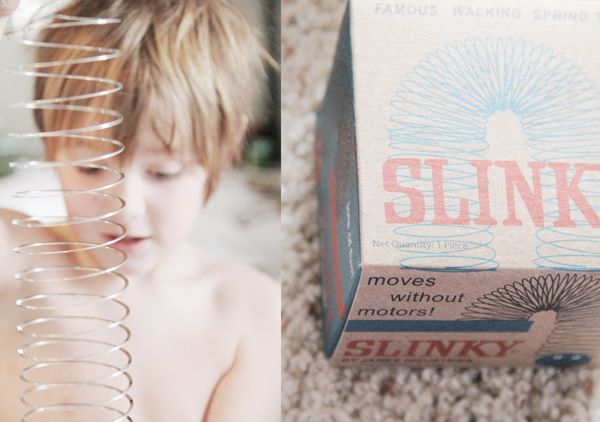 max's bucket was stuffed with legos, a slinky, underwears and socks, garden tools and seeds, gum and fruit leathers, and a dinosaur.
the "easter bunny" also left max something "he" never thought in a million years "he" would ever be purchasing. but when you love your son, you make certain concessions/ support their interests above your own/ cross your fingers this too shall pass.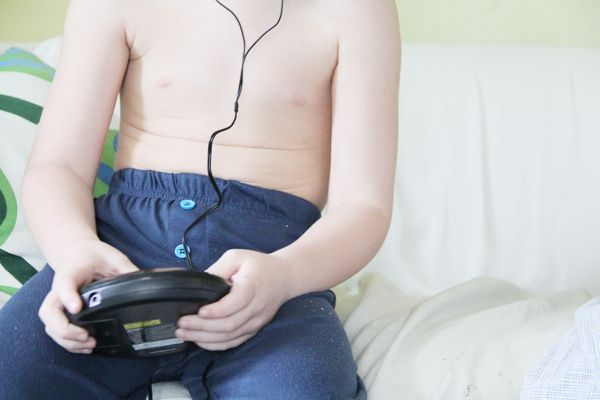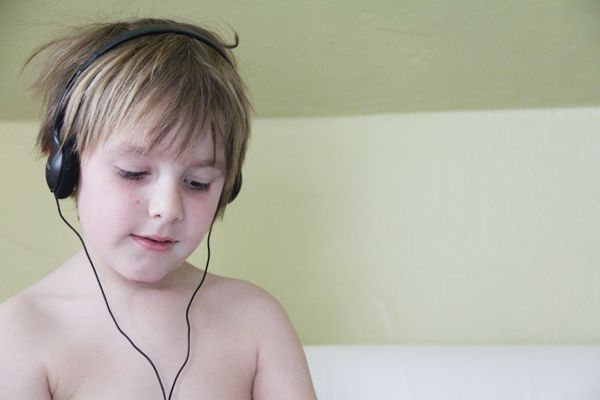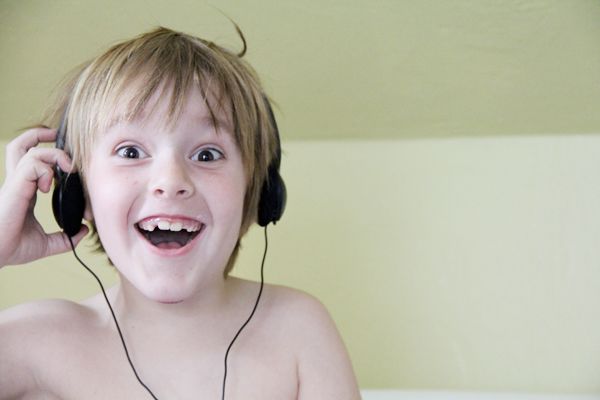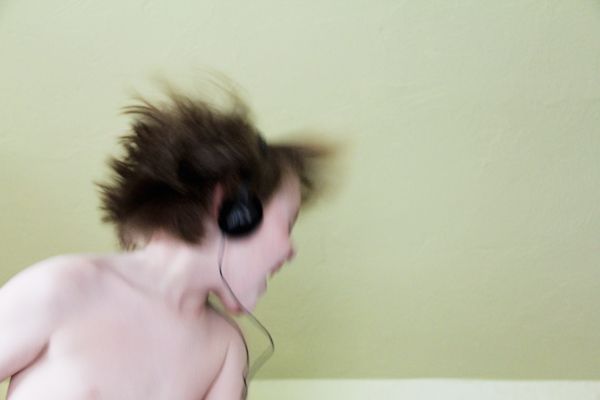 oh dear.