when i got back from my trip last week, matt and max had a surprise!
and not just any surprise...a whopper of one! when we pulled up to the house i noticed our old and outdated (not to mention broken) porch light had been replaced with a shiny and snappy new one, all lit up...and i was beside myself! i thought that was the end of the surprises, but it was just the tip.
all throughout the house, "i's" had been dotted and "t's" crossed. doors finally painted and ceiling holes patched...lights that never worked were working and everything smelled fresh and new. we've been living in a halfway finished house for almost a year now...and in one week almost everything was fixed. my two boys just might be the best at good surprises and at loving on their gal.
the happiest surprise by far was my reading loft! it's finished and ready for books and a comfy bed!
matt had a beautiful metal railing installed and built bookshelves. he had lights put up and spruced up the old wood attic floors (i cherish the mismatched boards).
it's a dream. really and truly, a dream.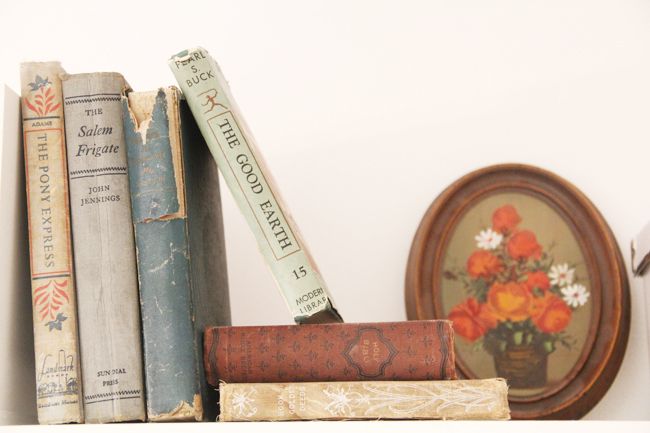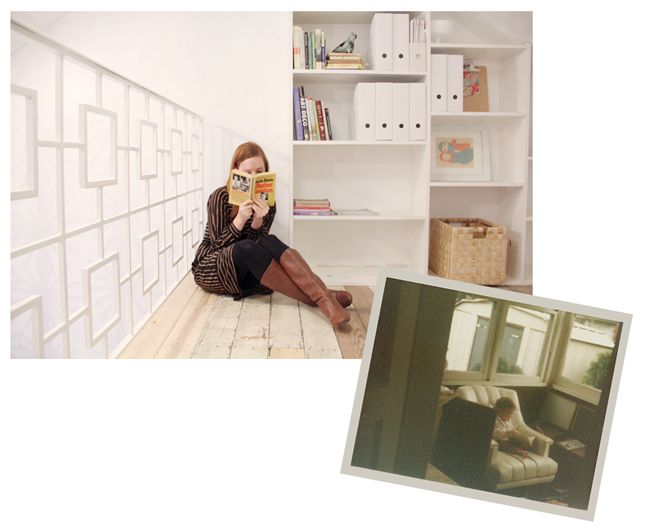 the truth is, time alone...finding a place to escape...has always been important to me. baby katie would sneak away and hide under the fern plant in the living room or curl up in that white chair to read and have time alone. as i got older, i would climb trees to hide away from the world...and that's exactly why matt built me this space. it's my white chair...my fern plant...my apple tree.
and not a moment's thought goes by without me feeling overwhelmingly loved and completely understood. he gets me. and i'm one lucky lady.
if you don't hear from me again, you'll know where to find me.