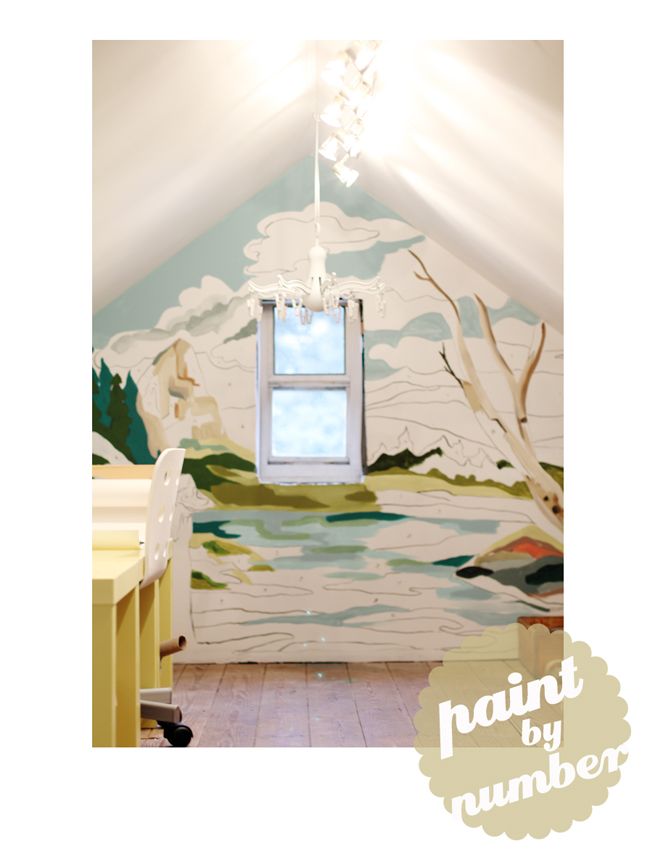 i finally finished up the
mural
in max's little art studio hideaway tonight!
it's taken me a bit to actually finish it...it's been 1 part busy schedule to 3 parts i'm too tall and have to squat while working up there.
anyways, max really loves it...and he even helped me paint a little bit of it!
i decided to leave a lot of empty spaces to keep the wall feeling light (it's a small space) and to let max go to town on filling it in if the mood strikes him.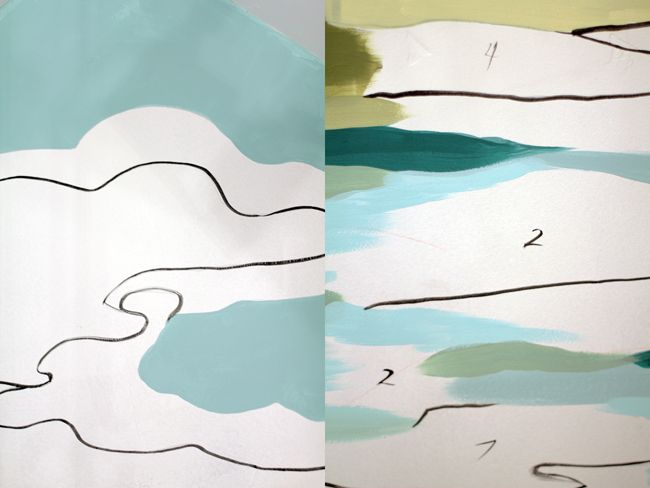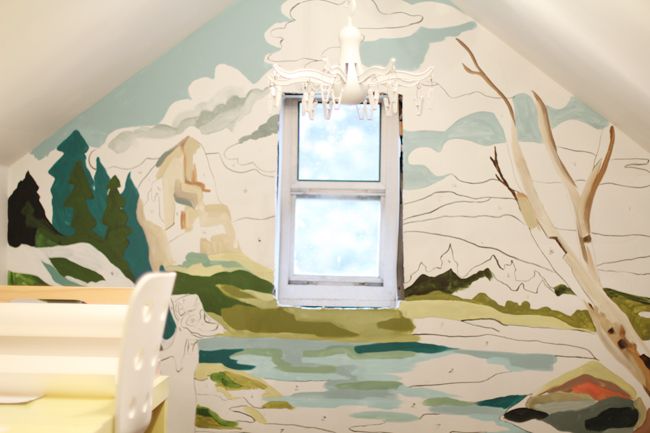 it feels good to finally have things done up there.
it's the best to peak upstairs and find max hiding out...making messes and creating all sorts of funny things.
an added perk is keeping all the crayons and markers and paints in one confined space!
i definitely recommend converting an attic or spare closet into a mess space for your little ones!