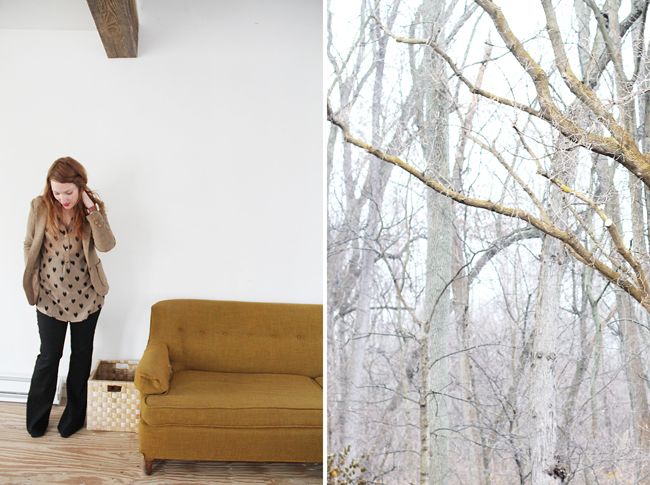 this week flew and flew and i'm going to try to spend the weekend playing catch up. both of my guys are off and busy for the next couple of days so it's the perfect time to hunker down and and settle in and start checking off that list. or anyways, that's the plan.


random superlatives this week: // maternity pants! i forgot how much these suckers are a life saver...and i've decided to wear them for the rest of my life. i'm never buttoning pants again // a bare-legged couch. i striped the bottom skirt from my $20 couch to show some leg. she's sprucing up real nice! // finally embracing this odd weather. it's felt like some sort of seasonal limbo around here, despite a few beautiful fleeting snow showers. i'm not sure if it's fall or spring or winter most days...and it's been this way for months. this week, i found myself finally falling for it and all of its strangeness.
here's hoping for a beautiful and productive weekend!
p.s. i read all of your sweet comments today to max about his "
dear baby
" feature. he was over the moon with each one! my guy's a real character...i can't wait to see what else he comes up with. ( and if you were wondering, i most certainly freaked out about the dog bite fingers. and i do love peanut butter. max speaks truths. haha)
p.s.s. a big big thank you and kiss blown to alix from
modern kiddo
for including me in her
best up and coming blogs
this year at alt summit! what an honor...and so happy to see some other wonderful friends and amazing blogs on the list! after seeing everyone's pictures from this year's panels and events, i'm aching for a trip there next year! who's with me?