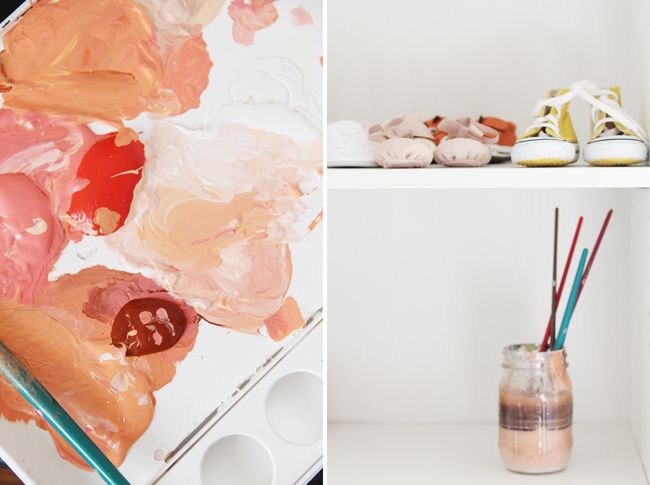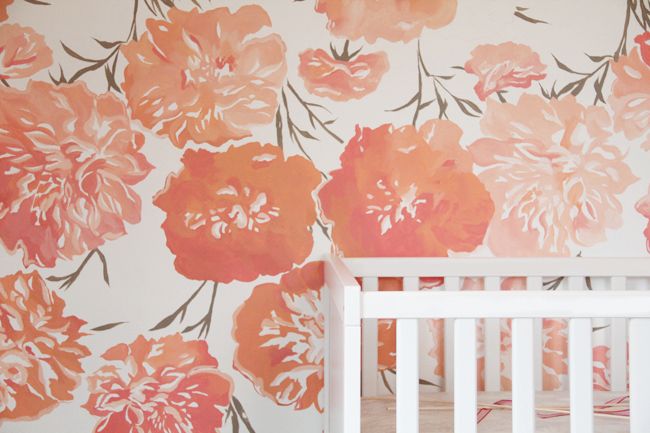 i parted ways with the peony
wallpaper
for the baby's room and matt and i decided to just do what we do and paint the pattern on the wall ourselves...making the peonies the size and color we really wanted! paint is certainly a lot less scary than wallpaper....
i don't know if anything could melt me faster then waking up in the middle of night to find matt sketching flowers on the wall for his baby girl's room...she's already one lucky gal to have him for sure!
so far i think the peony wall is going to be lovely...and i can't wait to start throwing some neutrals in the room and put a baby in that crib!