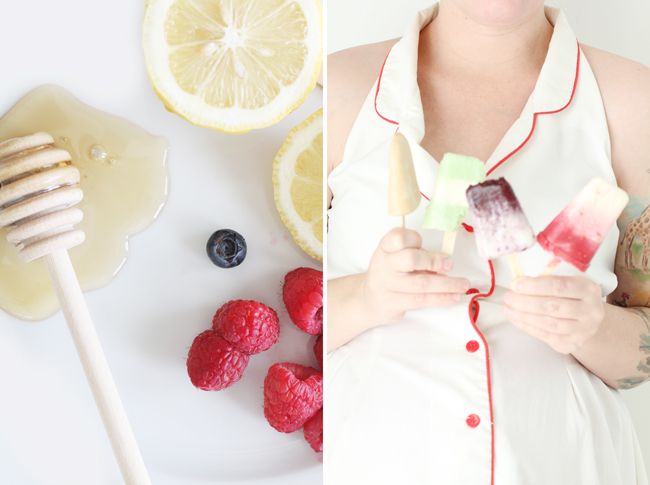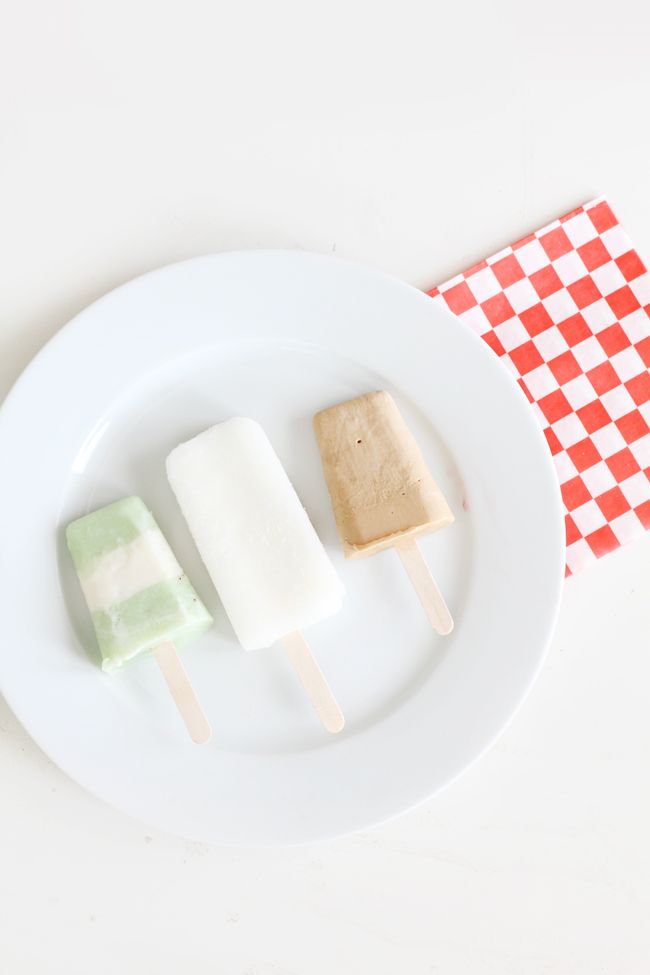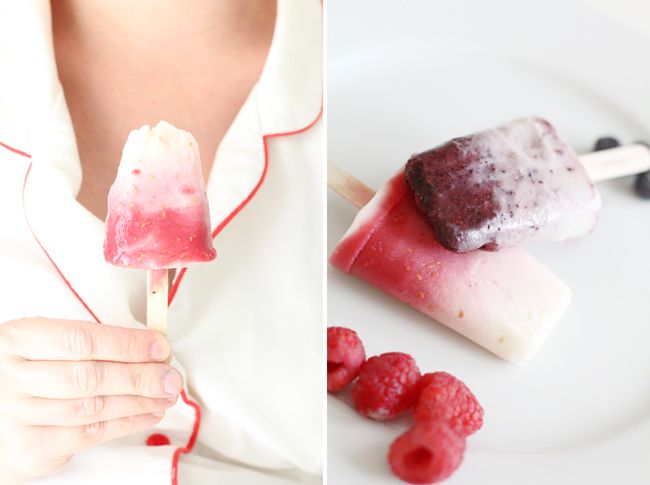 it has been hot hot hot this week!
today's weather is perfect for homemade popsicles and hiding out inside...
yogurt//fruit popsicles
* i made honeydew melon, blueberry lemon, raspberry, and peanut butter
blend plain yogurt, honey, and a splash of vanilla- set aside
(*note- i don't use measurements...everything is added to taste.
make sure to dip your finger in and sample a bit before moving on!)
separately, blend the flavor of popsicle fruit you want with a bit of milk
( i use vanilla almond milk) and a sprinkle of sugar or honey.
(for the peanut butter i used a couple of spoonfuls mixed with the almond milk and blended)
pour yogurt and fruit blends into popsicle molds (a little of each at a time)
and swirl around with a skewer to mix.
add popsicle stick and freeze overnight or for a few hours...
(to make the striped popsicle, pour a layer of fruit in the mold then let it freeze for about 30-45 min.
then pour a layer of yogurt blend and add your popsicle stick. refreeze.
repeat layering/freeze step until you fill the mold. continue freezing normally from there)
3 cheers for something cool on a hot day!
now lets see if i can not eat them all before bub gets home from school...
xoxo