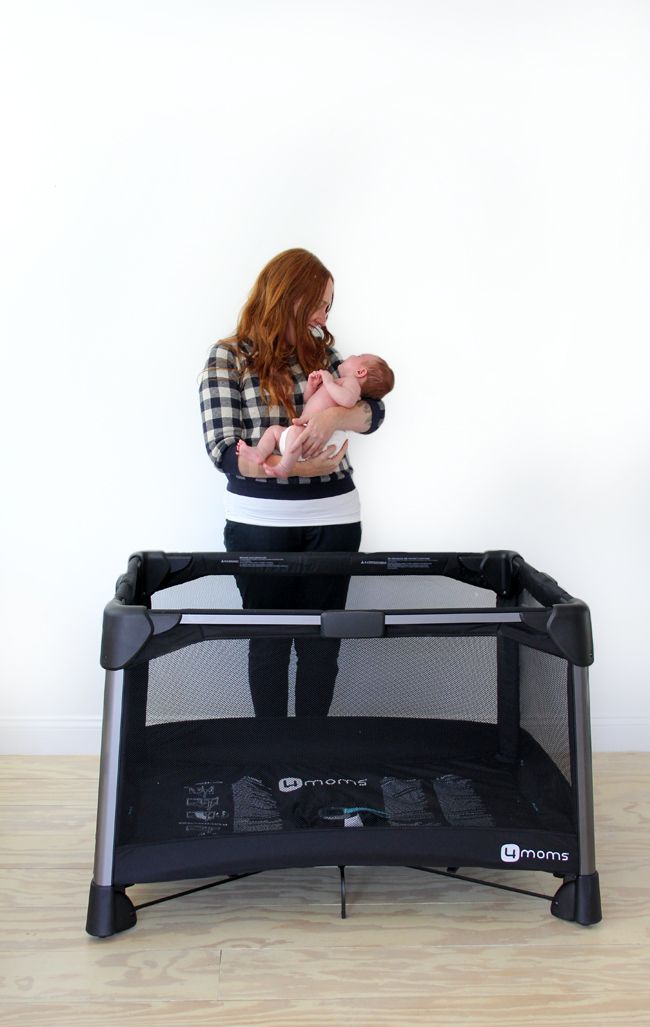 you guys know i usually don't do giveaways or sponsored posts (and not because i have any moral or ethical objection to them...i just haven't gone down that road yet)....but i was so excited when
4moms
invited me and bee to participate with other mamas in a blog tour for their new
playard
....and the chance to give one away to you too!
matt and i never registered for a playard because i've always had a little bit of hate for them. i remember pinched fingers and a lot of sweating trying to put my nephew's together...
but when max and i watched
the video
of the breeze we were instantly hooked.
"we need that", max said. haha. if only for being able to push the button. and when 4moms sent ours to us in the mail, to be able to sleep in the box (which he did).
i could blabber on about all the things i like about the breeze but the biggest perk is that it's easy. tired-one free handed mama/overwhelmed dad/eager big brother fool proof easy! and i need easy right now ( i'm typing this post with my left hand while feeding phoebe )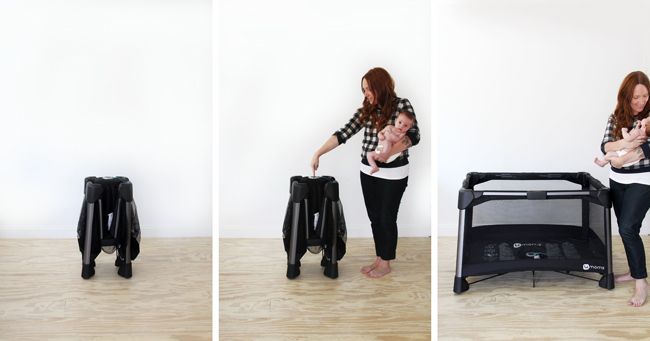 one push down on the center button pops it open and a pull up on the blue tab will close it.
it seems pretty perfect for grandparents/aunts uncles/friends who want to help but aren't used to newfangled baby gear.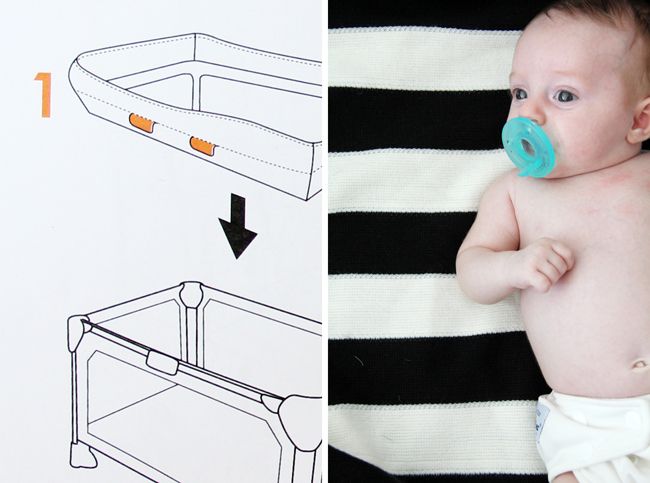 and attaching the bassinet to the top for tiny babies was just as easy...
phoebe approves!
and i'm so happy to be able to offer a BREEZE to one of you lucky mamas/grandmas/aunts/friends

here's how:

US residents only
1. Go scoot around the
4moms website
and check out the BREEZE and their other products. (i want that mamaROO!!)
2. Leave a comment here (make sure to include your email address so i can get a hold of you!)
3. For an extra chance, go "like" 4moms on
facebook
or follow on twitter @4moms!
A winner will be randomly selected Thursday, August 30th!
for all others, you can
pre-order
your own BREEZE now!
-----------------------------------------------------------------------------------------------------
p.s. thank you all so much for the well-wishing for max yesterday (and all the sweet talk on his outfit)! i couldn't wait to tell him all your sweet comments when he got home from school. but you should know, he took the cardigan off before we got into the car yesterday morning. he told me he looked nice but maybe too much like a store mannequin. haha.
xoxo
********************************
comments closed.
the winner of the BREEZE is:
Jackie Wieczorek
thank you so much everyone for entering! and congratulations, jackie!