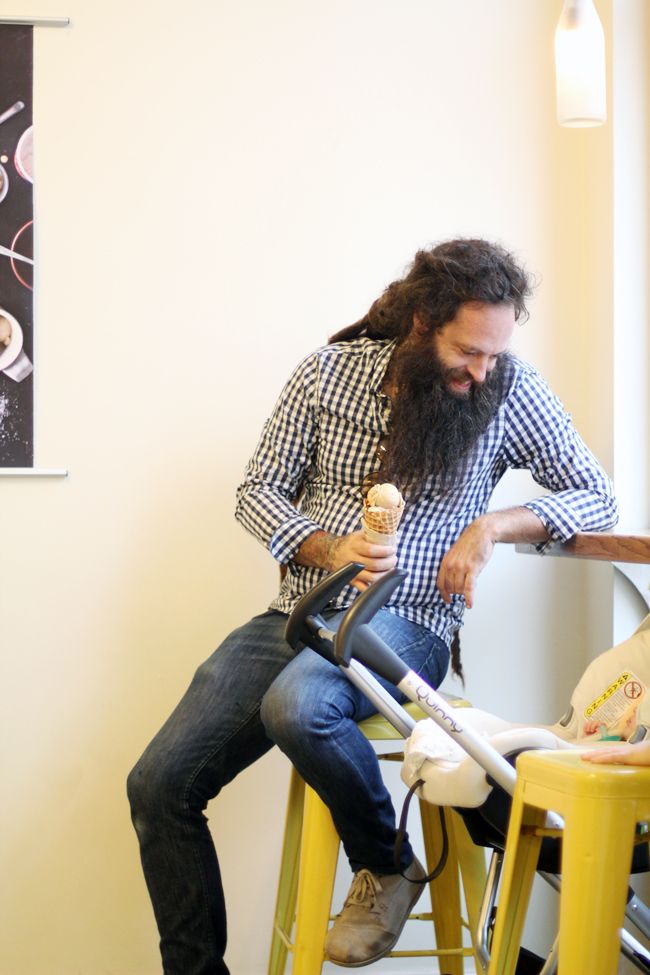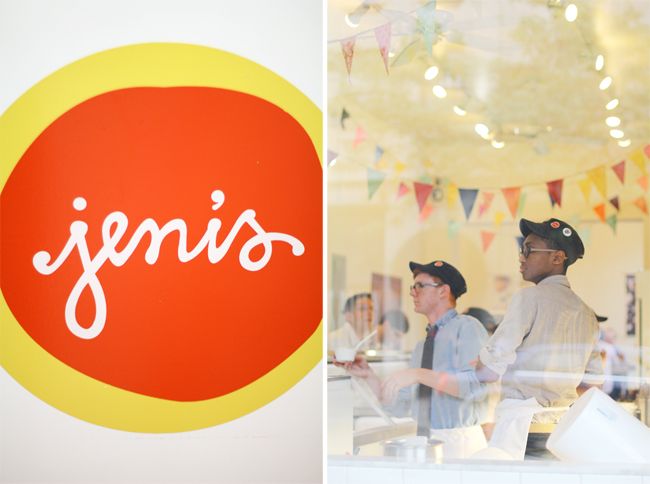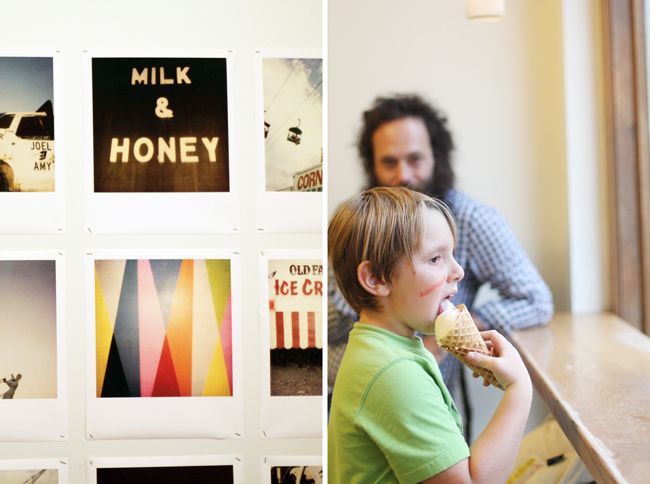 while we're on the subject...the boys and bee and i stopped off in columbus' short north district to eat some
jeni's splendid ice cream
while we were in town over the weekend.
you can get small bits of jeni's around dayton, but there is something really special about being in a store..so much color and good flavors and smells (those yellow stools!)!
max fell in love with all the murals and people watching on high street, and really the whole city itself. he's making big plans to live in a big high rise in columbus when he gets a little older...the higher the better so we can watch fireworks and eat jeni's whenever we please, he says.
i love that adult max wants to get ice cream with me...