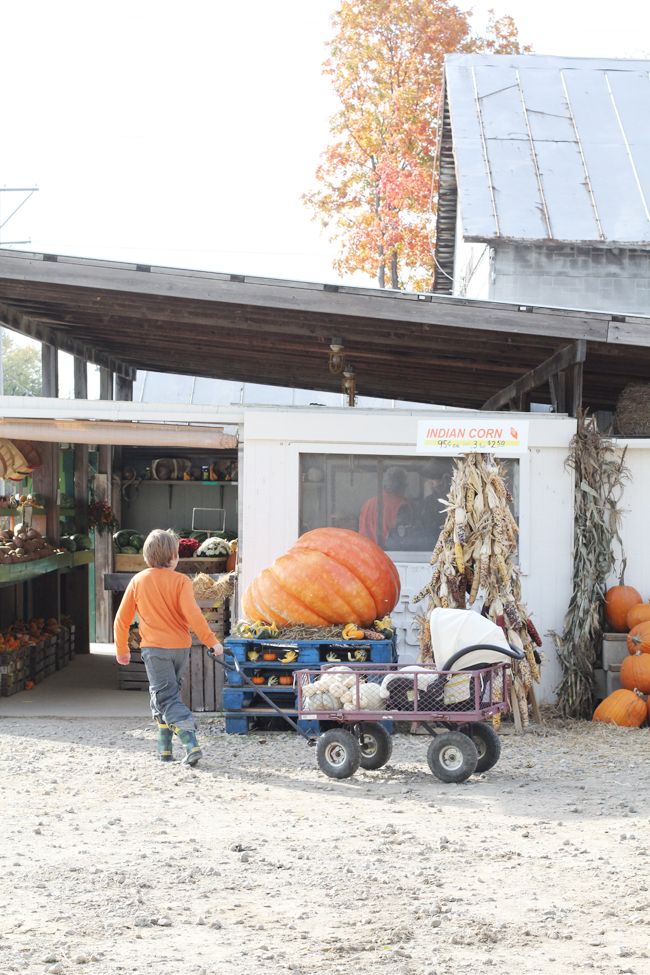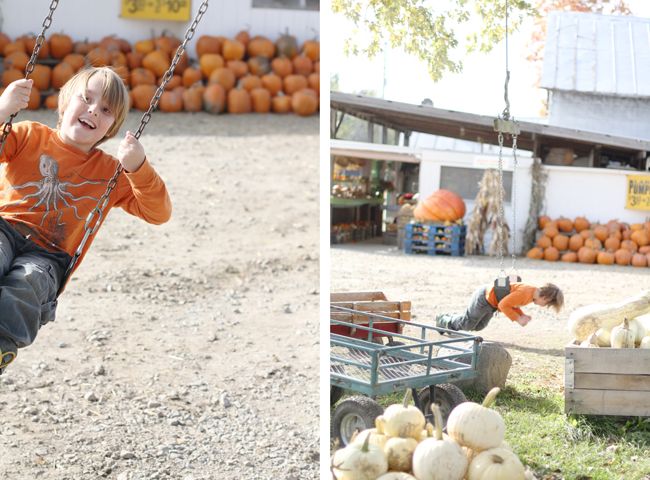 roadside markets are the most beautiful around here...
there is a wonderful one off of 35 west that is the perfect excuse for an afternoon country drive for some tree swinging and pumpkin snatching and trying to take seasonal pictures of your little ones with both of their eyes open or without losing your propped up slumped over baby to a sea of pumpkins (she was not pleased with me).
i get swept away pretty quickly by slow paced, sweet places like these...the boy working said i looked like i was having more fun than max was.
stacked up hay and blue skies can do that to a girl...