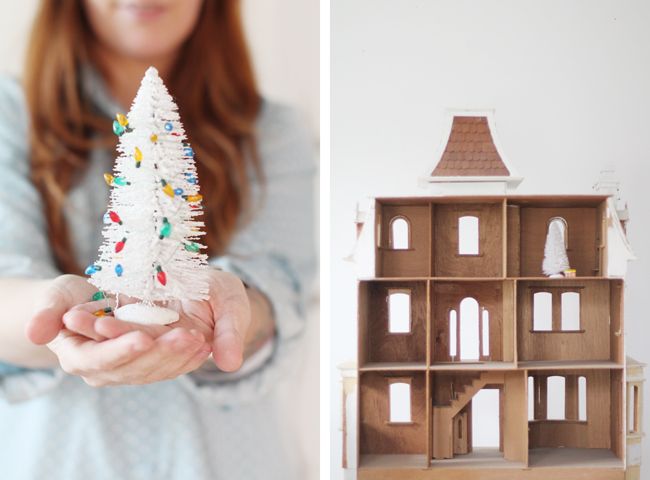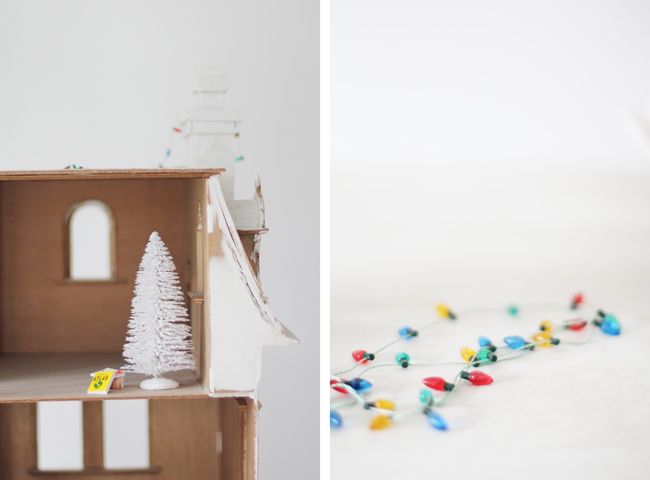 when i was a little girl i ached for a fancy wooden dollhouse. and i'm sure my mom ached to give me one. but it never was in the cards...and instead we girls made do with homemade shoe box houses and pictures of living room sets ripped out of JC Penney catalogs. and looking back, those ragamuffin dollhouses we made were fine as can be!
now 20 years later, i've been given the most amazing gift of a house from matt's grandma. one that was started but never finished. a beautiful fixer-upper for me and bee (and max!) to work on together. so much of it reminds me of the old granville house in "it's a wonderful life". the abandoned house with the broken windows from wishing rocks...lassoing the moon type wishing rocks.
it came just in time for christmas and 10 year old katie is pleased as punch!
(and she told me to do a room in catalog pictures just for old time's sake)