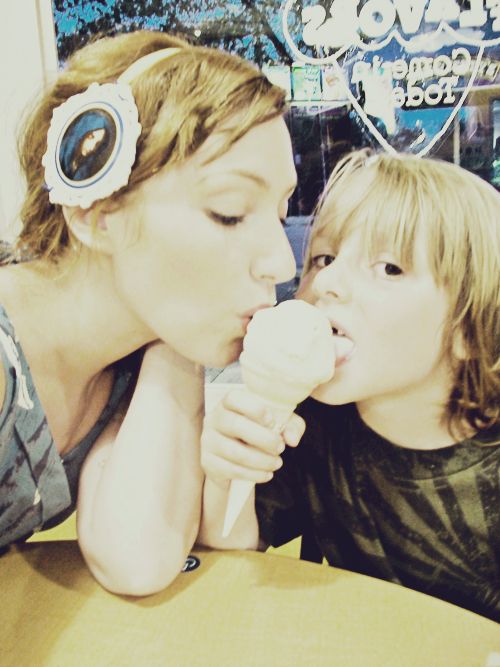 what is it about summer weeks that make them impossible to catch? they flit and fly right by.
it's been a rough one, but we've managed to spent the past few days celebrating birthdays and special ladies, trying to get the paint off my feet from work, sweating, eating ice cream, and sewing superhero capes.
i like that no matter how silly a week can be going...there are always ice cream and a max to make it all better.