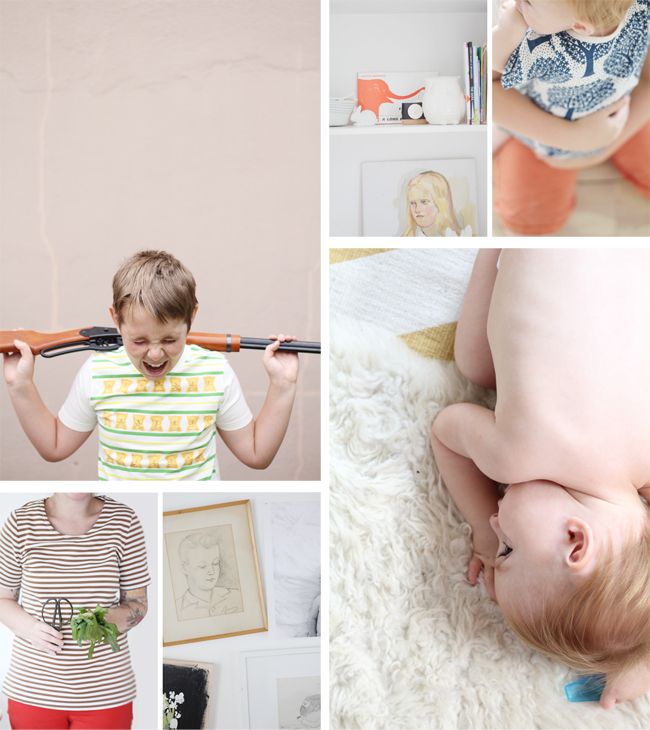 a summer tuesday: 1. max and his bb gun // 2.-3. morning room and morning brother hugs // 4. phoebe's favorite rug..she can't pass it by without laying her cheek against it // 5. someone knows how to climb up the furniture and muss up the frames on the wall // 6. lunch clipped from the garden // 7. that someone also is getting brave...walking-on-her-own brave! // 8.-9. pulling weeds and washing up phoebe in the kitchen sink // 10. bub cooling off
today has been about embracing the chaos and soaking up the sweet stuff that passes by much too quickly. (how is it july already?!)...it's also about trying not to have a meltdown at the party store while ordering balloons. haha. i might need a vacation...
p.s. bee's romper is c/o
winter water factory
! they are having a 40% off everything sale right now in celebration of the 4th of july! go go go!