today my little man turns 6!
i've been a big sad sack of nostalgia over all of this...and am trying to not give max a complex about aging. haha. ack! 6 has become my scary age for him...like 30 or 40 is for me. there is a certain maturity that comes with leaving 5 in your dust...like not wanting to wear sandals anymore because someone said they looked silly (but still for god knows why will insist on wearing socks and flip flops together)...or shutting the door when getting dressed and starting to construct "keep out" signs.
but today i am full of genuine excitement for him!
my tiny guy is a young man. he is the greatest joy of my life and the butter to my bread.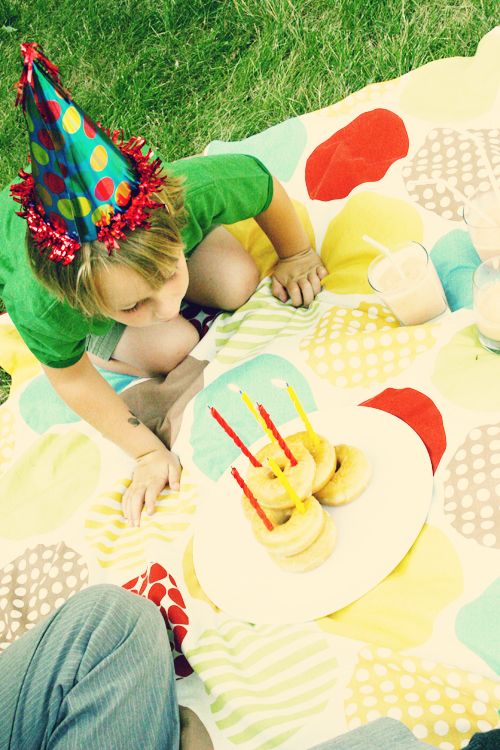 we had a picnic breakfast this morning for him with 6 donuts and 6 candles and plenty of smooching.
max's party is saturday...and i am knee deep in sewing superhero capes and hot gluing my fingers together.
oh how i love a good party!
happy birthday, my lover!
i love ya, i love ya, love ya, love, i love ya. 10x52!