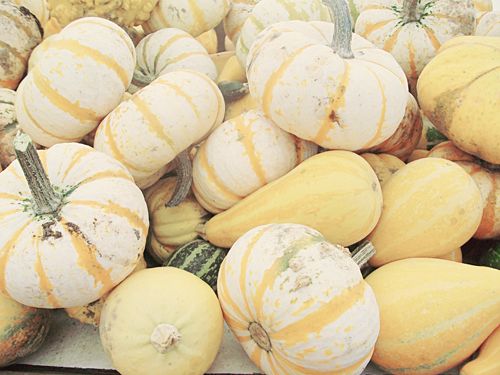 and we're all smoochy about it!
and here's a true story.
matt has never carved a pumpkin before. or even went pumpkin patching. next he's going to tell me he's never bobbed for apples! i've been known to tell him over and over how he's lived 20 lives compared to mine. and now? now i'm not so sure.
he needs me.
he and i went to my favorite spot yesterday and scooped up as many pumpkins and gourds as his truck would carry. this little place runs on the honor system which makes me love it even more. you're left to your own devises...out there all alone...which allows for smoochy pictures and real serious discussions on pumpkins that would otherwise be really embarrassing if others were around.
corn stalk hair matches beard hair to a tee!
our loot!
if i could have taken all of the white pumpkins home with me i surely would have.
all in all, not too shabby for matt's first turn on the autumnal dance floor.
happy fall everyone!