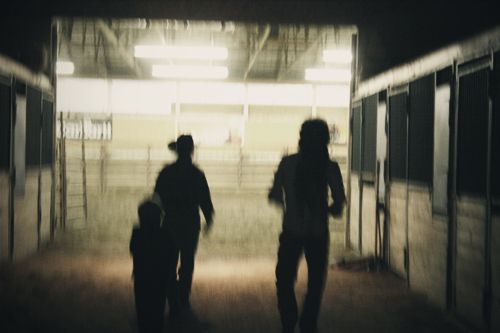 matt runs across some of the most interesting people as a tattoo artist. all walks of life...
last night we were invited by one of his newer clients, a rodeo champion/minister, to cowboy church.
its a whole subculture of rodeo cowboy meets religion. one part singing and preaching to one part bull riding.
and it is fascinating!
some things to remember when attending cowboy chuch:
1. don't wear heals and fishnets. you will embarrass yourself and get straw stuck in awkward places.
2. if you are snapping pictures near the gate, leave your red camera strap at home. the bull will charge towards you.
3. be prepared to lose your little one to romantic thoughts of rodeoing and owning real spurs.
4. you will melt at the sight of such tough looking guys singing...and will never meet kinder, more genuine people. it's the sweetest bit of culture shock.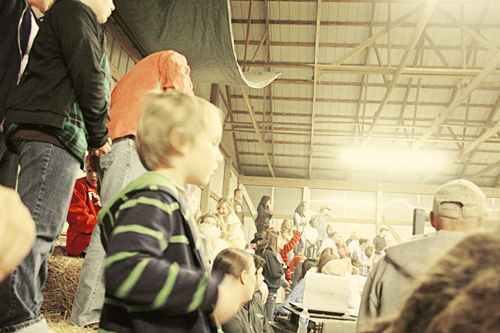 and max is in. love.
between this and vintage baseball...i'm wondering what's next for us.
maybe scrabble conventions.