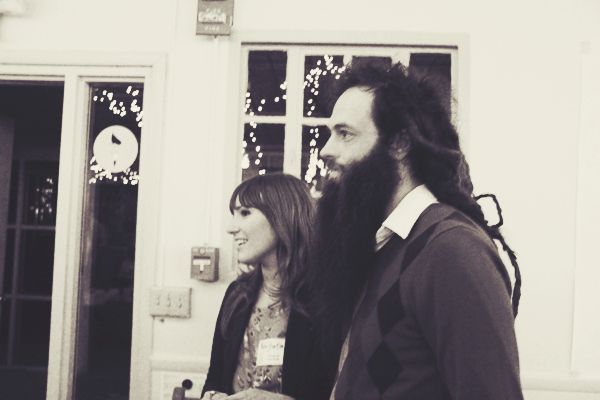 one of the most remarkable things about my relationship with matt is the fact that we can work together creatively. we trust each other, and our collaborative paintings (where we both touch and paint the same piece) takes a whole lot of it.
last friday evening a painting matt and i were commissioned to do was given to its new owner.
we were invited to come bid it farewell at a big bash celebrating the 50th anniversary of a early education school in the area, where our painting was given as a gift to the founders.
we had an amazing time, but i can't tell you the how vulnerable the whole experience was. the painting was kept under wraps and unveiled in front of a room full of artists and musicians and talented people of all walks. geesh.
the inspiration for the piece was the school itself, which follows the
reggio emilia
approach, the journey the school has taken in 50 years (when it started in a little cabin), as well as the journey the little ones take from the safety of the school into the world. we wanted it to be personal, happy, child-like, and nature-invoking.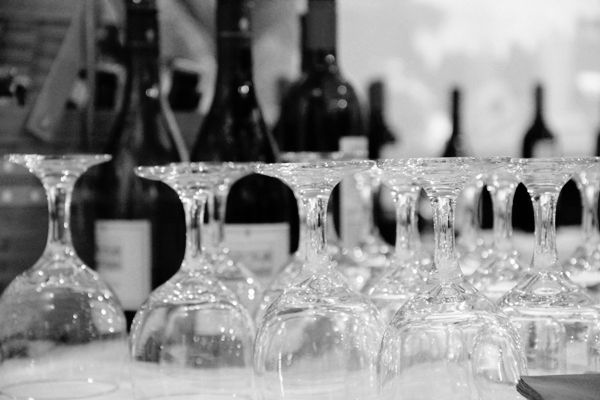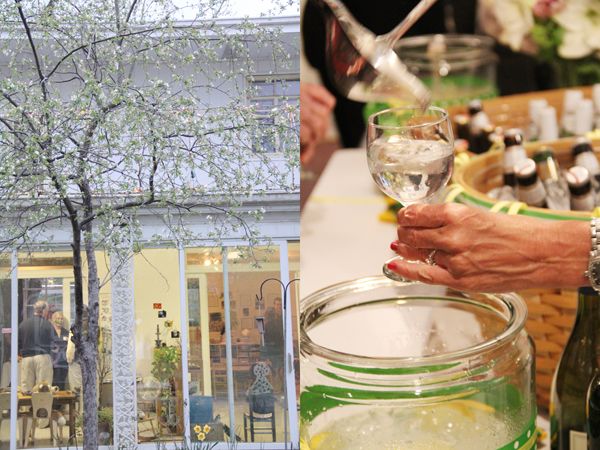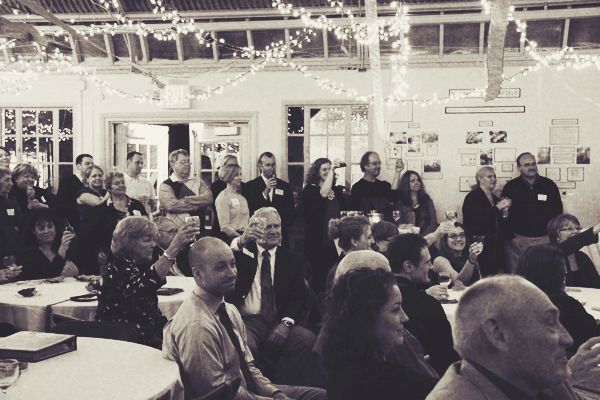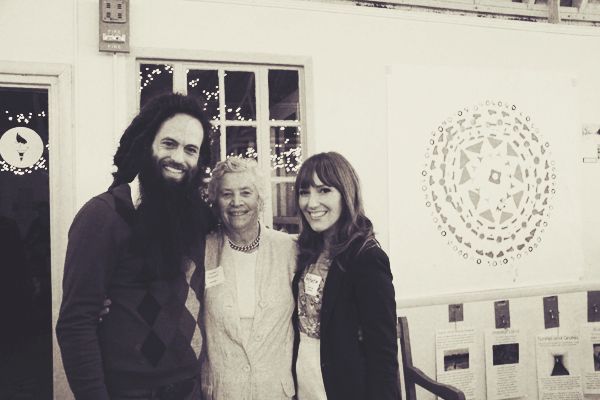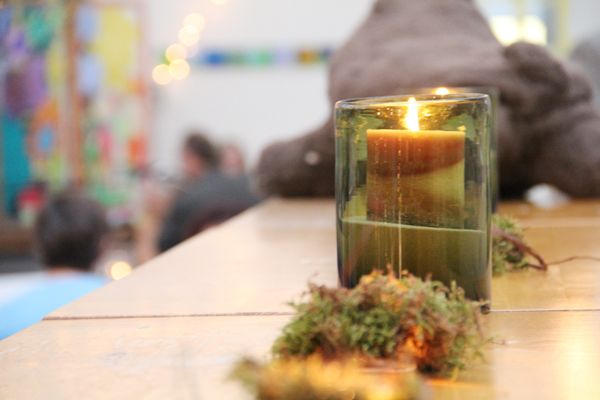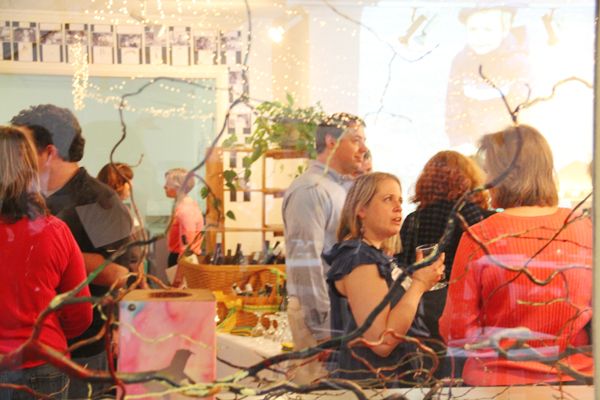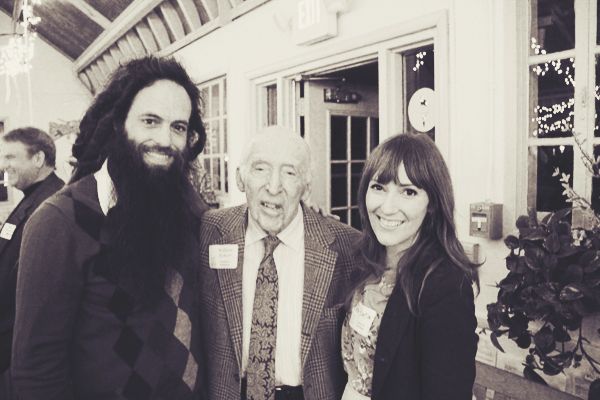 it was a beautiful evening...and a real treat to get to do something so adult for a change.
but my favorite part is that matt and i got to do it together.