hi friends! i hope everyone is having a wonderful week. today i'd like to introduce you to my friend lindsay! she and i go way back, when we both had our blogs on livejournal. the community at livejournal is like none other...and me and lindsay, and a handful of other gals filling in for me this week, all met there and have stayed forever friends because of it. lindsay is a beautiful mama and a top notch photographer...her
blog
is a lovely place with stories from her life with her 3 boys.
-------------------------------------------------------------------------------
When Katie sent me a message telling me that she would be traveling to Cape Hatteras, and asked me if I'd like to write a guest post on her blog in her absence, I was tickled and immediately went into bossy mode. "You must do this and that, and oh yeah, you need to do this too!" Then I realized that I should save my bossy pants for my guest post, where I can pour out my heart in regards to my most favorite place to visit in the summer--really, the entire year; the very place she was headed--the Outer Banks.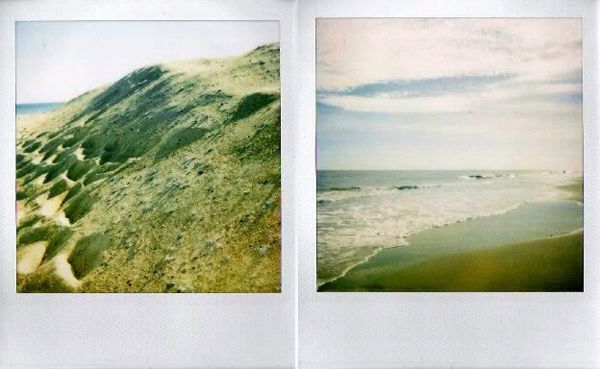 I'll start by saying that I live in southeastern Virginia, but my husband and I consider ourselves to be "locals" of the Outer Banks. Perhaps this is silly, as it takes approximately two to three hours to get to the island from where we live, depending on the time of year and how far you venture in. As children we each spent time with our parents on the beaches of North Carolina, building sandcastles, splashing in the surf, body boarding and surfing. As teenagers, each year there was (and still is) "Beach Week" where scores of high school students head down to a rented cottage to spend time doing what unsupervised teenagers do best. Now, as we are a married couple, we still look forward to the moments when we can steal away to our special place.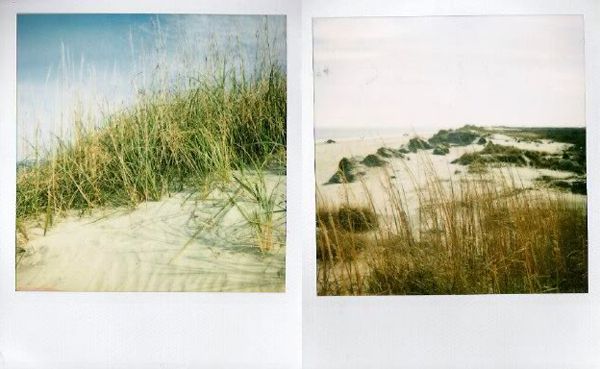 As I've written about on my own blog, the Outer Banks is magical. As you travel onto the island, traversing through miles of farmland and scatterings of billboards advertising everything from fresh produce to quality hammocks, there is a notable charge in the air. A feeling that you're traveling through time and space to a place that, despite hoards of tourists during the summer time and police lurking around every corner (be sure to watch your speed!), remains mostly unchanged. Sure, there are more chain restaurants than before, and the Cape Hatteras lighthouse has literally moved to prevent permanent damage to this truly breath-taking beacon, but overall, there is a peace I find there that encompasses me that I cannot find anywhere else in the world. It's truly a home away from home.
But that magic isn't reserved for us quasi-locals. It is for everyone who invites it in. During my most recent trip in July, I was surprised to find scores of cars with out of state license plates--everywhere from New York to Florida to Indiana and yes, even Ohio. I'm not sure why this surprised me until I realized that when you are settled in, you feel that wherever you land is yours and yours alone. Despite the people around you, you can set down temporary roots in the form of toes in the sand, and sun upon your shoulders.
There are Outer Banks traditions: quite possibly the best milkshakes in the entire world at
John's
. An incredible brunch menu and fantastic Bloody Mary's at the highly decorated
Jolly Roger
. Soaring above the dunes at
Jockey's Ridge
. Then there's the things money can't buy: sunrises only being on the East Coast can provide, the intense majesty of Corolla's
wild horses
, not to mention the briny sea, the fantastic feel of salt air in your lungs, the soul-soothing crash of waves day and night, the scores of pelicans skimming the Atlantic for supper, and the glimpse of dolphins playing tag among the waves. All things that make up any other day in the Outer Banks.
As I am now a mother of two young boys, I have relished in bringing them to this special place. I delight in watching them sink their toes into the wet sand, crash into the waves, and run along the shoreline. My heart is full in sharing this with them and hope that they too will share this with their children and continue to capture the magic of the Outer Banks for a long time to come.
More photos from our years in the Outer Banks can be found on my
Flickr
.