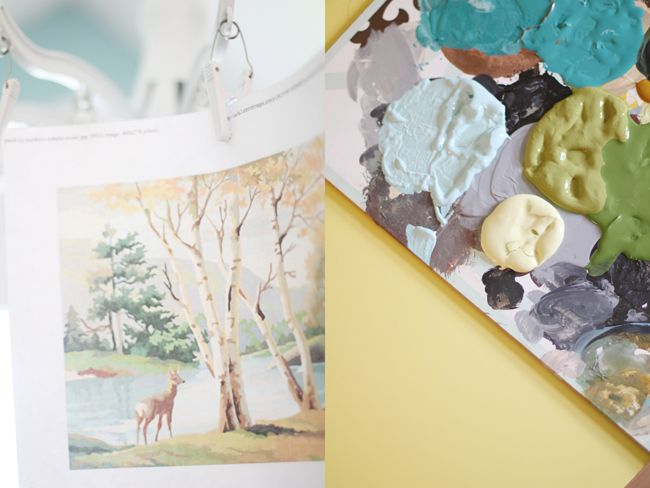 while max is away i decided to camp out up in his room and add a paint by number mural in his little
art studio
. i found 2 vintage paint by numbers that i loved...and plan on morphing the two (fingers crossed i can finish it before he gets home tomorrow). before max left i asked him if i were to paint something on his wall what would he like to dream it would be....he told me an old-timey football player with a curly mustache and beard down to his cleats. hmph! i'm going to try to fit that in somewhere...maybe hiding behind one of the birch trees? does that sounds a little terrifying?
so far my time alone has been amazing. i never got out of my pajamas yesterday. not once. i rearranged the living room 5 times and finally settled on putting everything back the way it was. i listened to my favorite songs on repeat and ate pizza and ice cream in bed over a good book and was asleep by 11. this morning i was up at 6 o'clock and took the longest shower of my life.
being alone is a real treat sometimes, but i can tell you...nothing is as good as when you get to share it.
hoping your weekend is a beautiful one!
xoxo