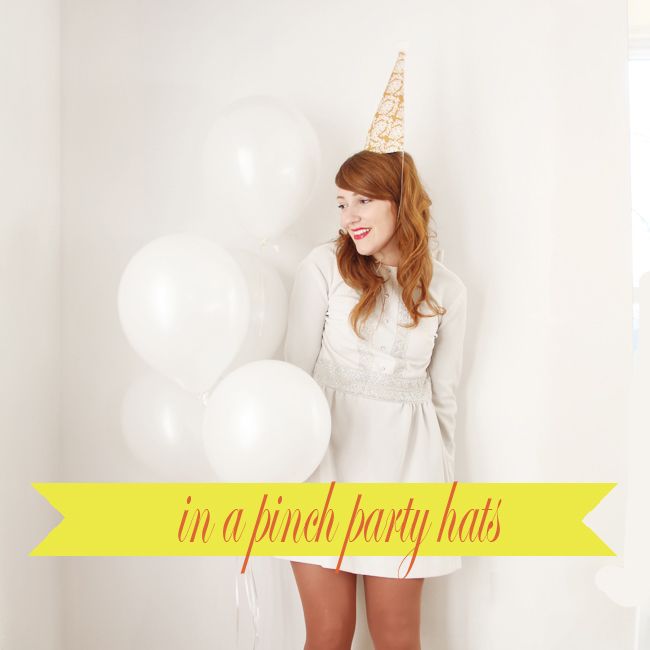 i love making these funny, tall, elf-like party hats...they're the perfect way to make a party a tad more special or silly and they stash away well...making it great for when you're in a pinch. i use lots of different patterns and colors and reuse mine over and over...because almost every occasion calls for a party hat!
here's how i make them!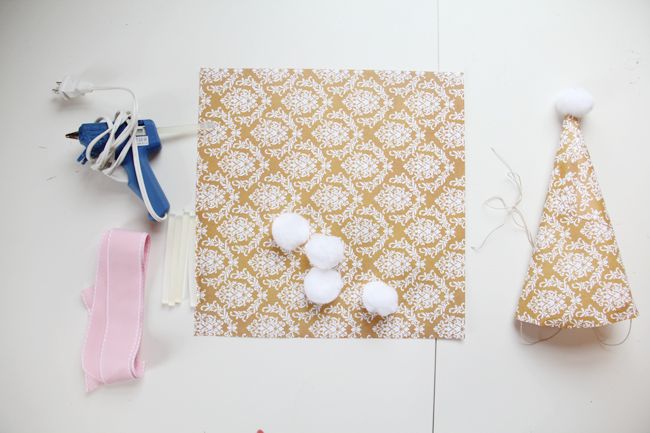 supplies: you need a square of scrap booking paper, a hot glue gun or tacky glue, pom poms (found at the craft store), scissors, and ribbon or twine or elastic.
start by turning the paper over, pattern-side down. taking the right corner, start curling it in toward the center...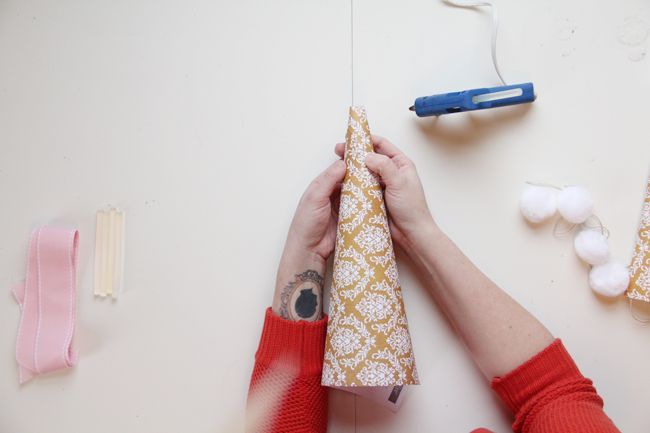 keep rolling, keeping the top at a point, and making sure the bottom is staying wide open. keep your hands on the left hand corner and get ready to glue!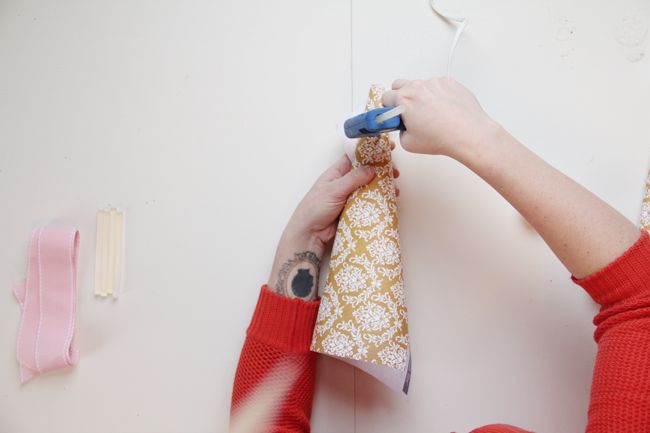 put a little dab of hot glue or tacky glue on the inside of the left corner tab and press it to the hat...hold until it's set.
next you'll need your scissors...

trim off the bottom of the hat however you'd like...you can make the hats short or tall depending on how much you cut off!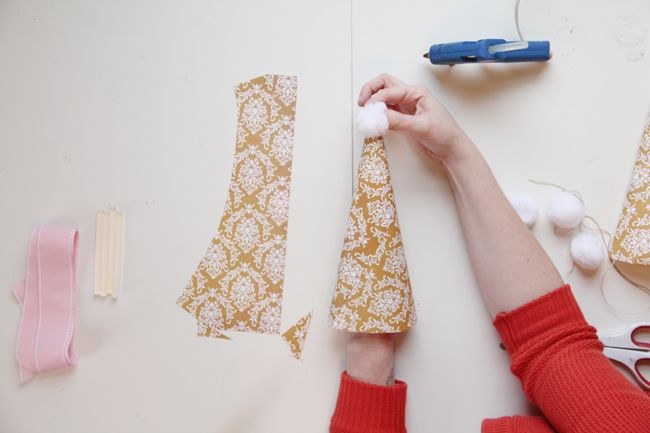 to finish off the top, lay a line of glue along the top of the hat and squeeze the pom pom over the glue, hold until set!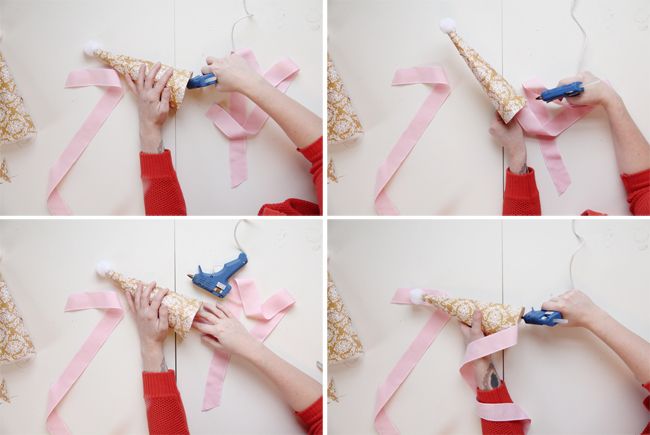 hot glue any sort of ribbon or twine (cut into two pieces and long enough to tie around the head...or one piece if using elastic) on two opposite sides of the hat. if you're using thin twine or elastic, i usually take a small piece of paper to lay over the glue and twine to keep it sturdy and sealed and from burning my fingers. ack!
and that's it!
hooray for funny party hats!
xoxo