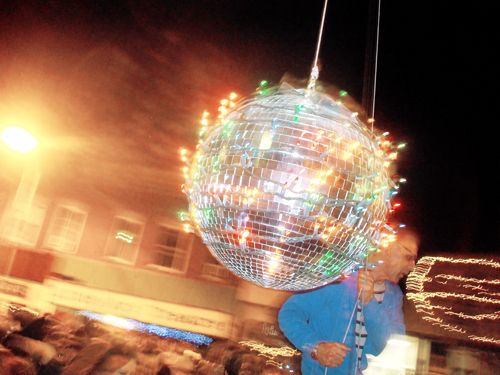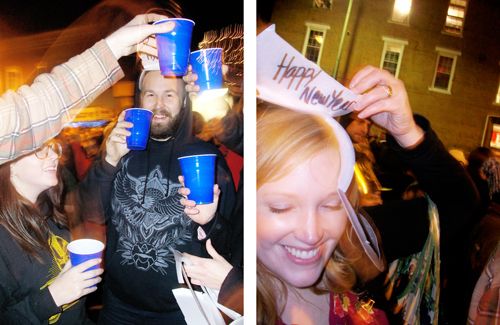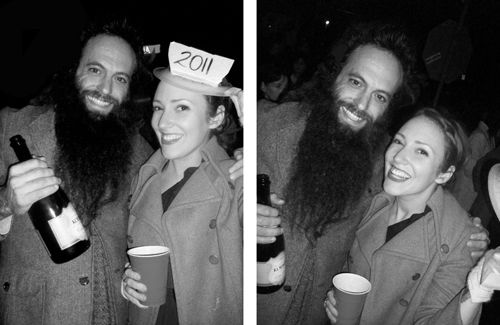 happy new year, friends!
we spent our last night of 2010 out with good friends...ringing in the new year in yellow springs for their ball drop with stryofoam plate hats and cheap champagne in plastic cups (all courtesy of the local bp station). there was great people watching and dancing and smooching going on. we toasted and raised our glasses to max, who was away with his dad's family, and toasted to a beautiful and happy new year all together...
i hope everyone had a safe weekend celebrating.
i can't wait to see what this year has in store for all of us!