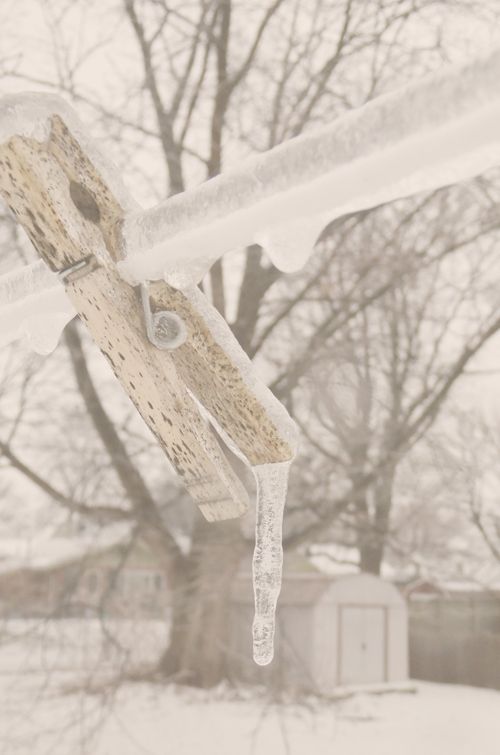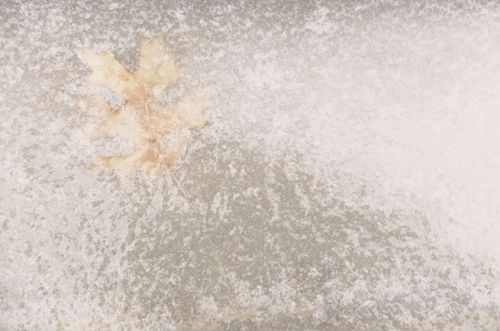 our ohio has gotten hit by a pretty nasty ice storm, with more to come tonight.
everything is blanketed in ice and tasseled with icicles. it's quite a beautiful thing to see. i hope all you mid-west gals are bundled up and staying in!
we skated around in the driveway for a little bit this afternoon, but it's almost too cold and rainy to enjoy for too long. the view is much better inside with socks and a warm drink.
it's definitely been the kind of day where you welcome doing dishes, just to soak your hands in the warm water. or make everything in the oven to get those warm blasts of heat every time you open the oven door.
max had the day off of school today so we had a date at the kitchen island.
he opted to ignore the "no shirt no shoes no service" rule, and we dined on peanut butter sandwiches and red pepper tomato soup with a little goat cheese.
we pretended we were old friends catching up. he told me he had been married 20 times and had 41 children and worked as a background dancer. i told him he was the most interesting person i had ever eaten lunch with.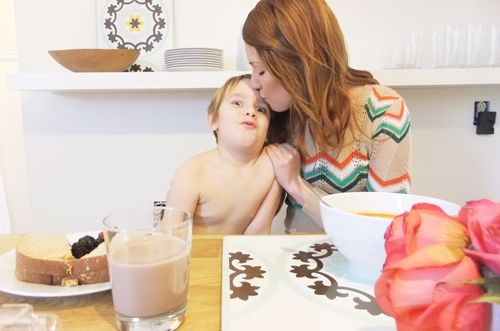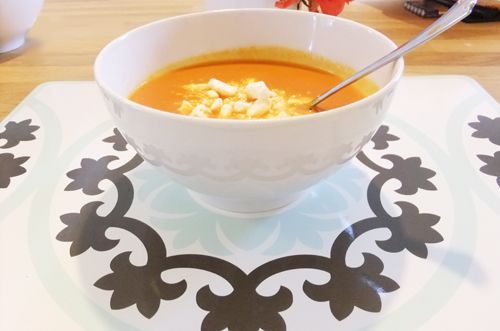 max has been in trouser pants with nerf bullets stuffed in the belt loops and nothing else all day...
cupcakes are baking in the oven before dinner is even planned...
i love the randomness that winter storms bring.