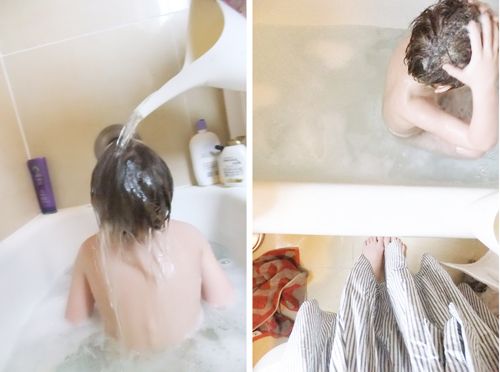 our president's day has been covered in rain and scattered with cold.
the perfect day for warm morning baths and hair washing.
we stayed in all weekend trying to mend our sick bodies, which is a dangerous thing for me this time of year. i rearranged and scooted and dusted and plotted all weekend. nowhere in the house was safe.
when i catch spring fever, i catch it terribly.
(and it always leads to me either cutting short bangs or doing a large and involved project around the house)
today it's a house project in our hallway.
(tomorrow might be the bangs)
i've had my eye on this birch wallpaper from
cole and son
to put in the hallway for some time now. but at $200 a roll, even for our tiny space, i couldn't bring myself to do it.
yesterday i got the gumption to just paint it on ourselves...and i roped matt in on sketching duty.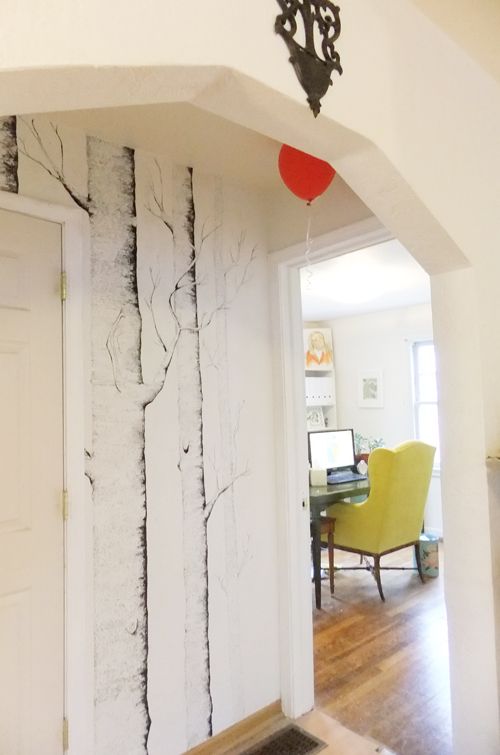 even just a few trees in, we're completely in love.
despite the hours it's taking to finish them in the stippled/ink look from the wallpaper.
i cleaned out my office too for the occasion!
more pictures when i get everything hung up and presentable.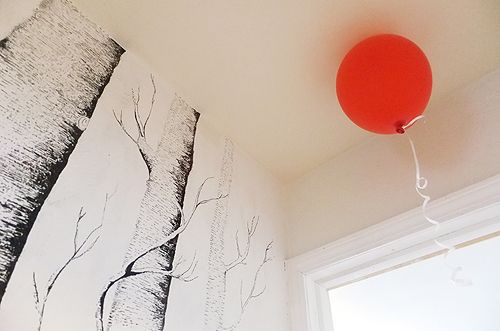 i'm going to take advantage of the poor weather today to finish the hallway.
fingers crossed!
i've already had to take too many breaks to wipe max's nose. haha. oh well.
happy president's day, loves!
if anyone is hunting for something festive to do, here's a
link
to heidi's presidential figurines.
so funny and perfect.