i thought i'd share a little on the state of our house remodeling.
we're inching our way closer to finishing the downstairs family and dining room (which used to be the garage and was converted by the previous owners). it's been in a drywall dusty and sad state for a few months now. but nothing compared to what it was before.
the drop panel ceiling is long gone (and half of the ceiling went with it), along with the textured faux finished walls and wood paneling.
we spent the day priming the room tuesday and it's got me itching for the fun part...scooping up new lighting, furniture, windows, flooring, more coats of paint, and other odds and ends.
doing this all on the cheap is the most exciting part. we'll see how well we do.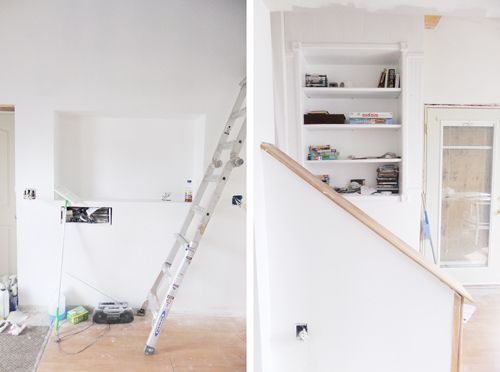 (the tv nook and existing bookshelf)
i would love to add a wall-mounted fireplace underneath the tv (the ventless fuel-flamed ones), but am having some trouble finding one that looks halfway realistic.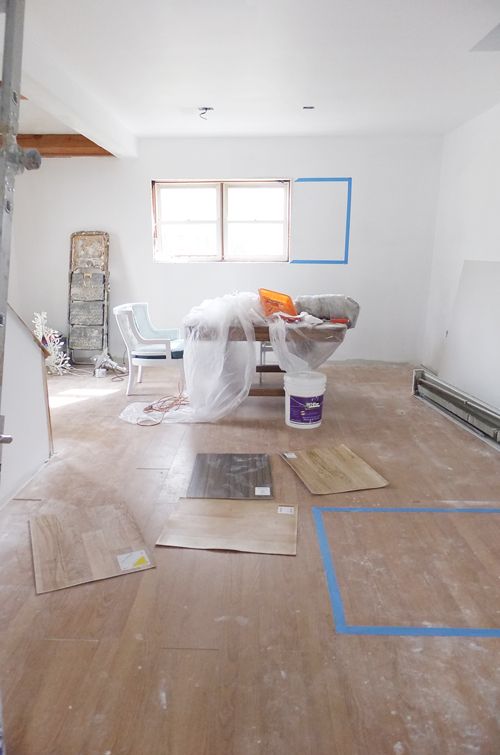 this is the view of the dining room (below the loft) from the family room. we're adding another window to add a bit of symmetry to things.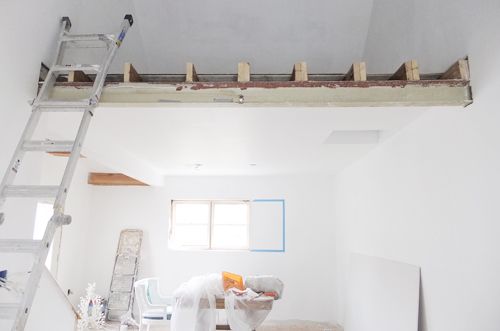 i'm still looking for the perfect railing for the loft. something with low impact...without being too modern?
our fingers are crossed to be able to find an old wood beam to replace the steel one there now.
it's been a slow process, this house...getting things done as we can afford. but i'm really enjoying this stage in our lives...making a mess and a niche for the three of us.
and as of yesterday, the hole in our kitchen ceiling is officially patched and almost ready for paint!
progress really does do wonders for a girl...