meet naomi! her blog, the incomplete works of anselm, is one of my favorites! she documents her life full of babies and food and love in such a fun, colorful way.
-----------------------------------------------------------------------------------
As soon as June begins, the countdown begins with it: the longest day of the year. 17. 18. 19. 20. 21. It's finally summer - what seems universally to be the busiest season (though I guess we think that at the end of every season). We rush through it like a fun obstacle course: First jump through the sprinklers, stop at the table where the popsicle-eating contest is going on, climb up the slide, make the biggest splash, race to the other end of the pool, and after you've won the barbeque cook-off, capture the flag and proclaim your victory.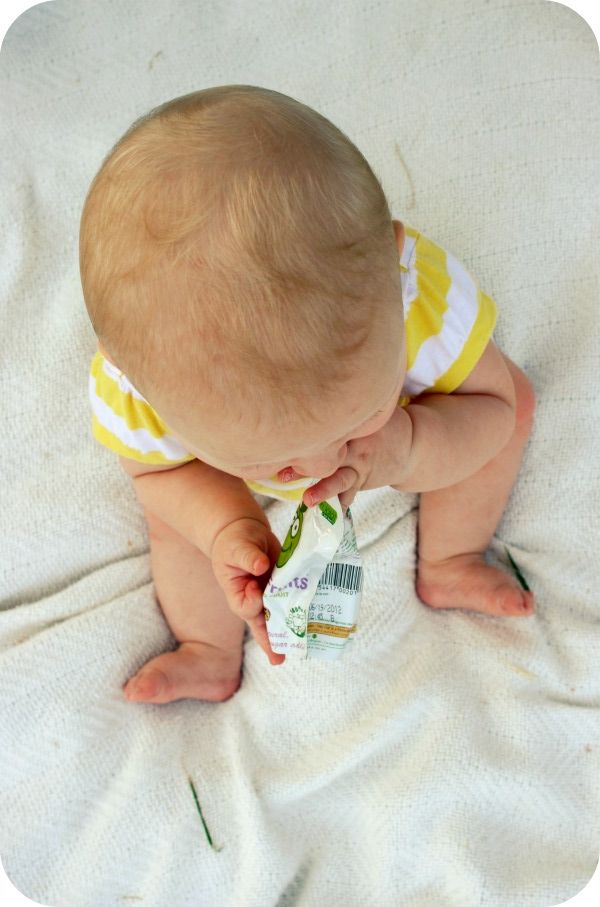 But by the time the first day of August hits - even though it's too hot to even hang out in the kiddie pool - it feels like summer is ending. "Where did it go?" I'm sadly thinking. "I didn't do any of the stuff I always do during the summer: I didn't collect shells; I didn't chase the ice cream truck (though my husband may have once or twice); I didn't wear a cute polka dotted one-piece with three yards worth of ruffles on the butt; I didn't get one single gum ball machine tattoo."
My summer just doesn't look quite like it did when I was 7. Sometimes I feel sad about that. But there's so much I missed out on then, too. How

can

I be sad?
In those days I was too preoccupied with sculpting my magnificent sand replica of Jem's Glitter n' Gold Roadster to really appreciate the alliance of peaches, papaya, and candied ginger in a perfect crumble.
I was too distracted by my older brothers chasing me with water balloons and a flagrant disregard for the "no face" rule to really savor the sticky sweetness of an iced mango green tea.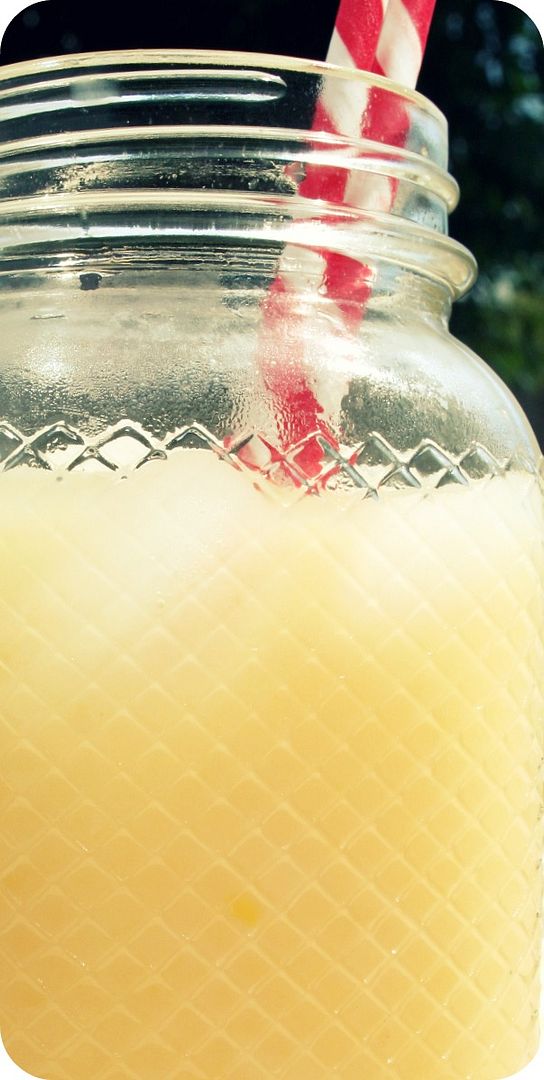 I was too busy collecting sea glass and discreetly (or not so discreetly) shaking sand out of my swimsuit to really enjoy the prickliness of a kiwi smoothie popsicle.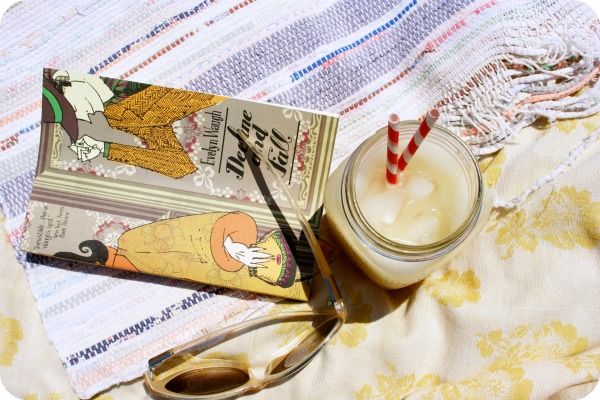 This summer every memory I've dog-eared centers on rolling the tastes of the season around on my tongue as my friends and I watch our kids busy themselves with things we busied ourselves with twenty years earlier. Sitting with my husband on the concrete underneath fireworks, and gulping those fireworks in edible forms. To everything, there is a season: a time to jump through sprinklers, and a time to lay underneath the stars and savor the treats I can only find when the air is sticky. My summer was food.
Though I wouldn't mind a (fair) water balloon fight before the season is completely over.