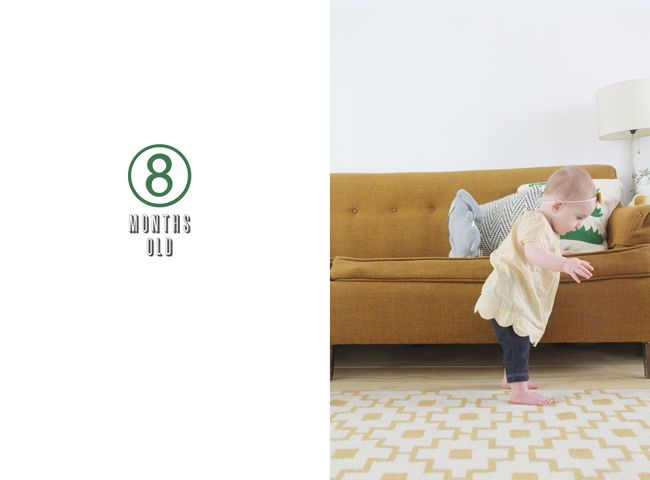 8 month phoebe is ornery and wild and funny as can be. crawling and cruising (and trying to walk...ack!) have brought about a whole new world to discover--dusty corners and getting stuck underneath chairs and most illusive of all...the bathroom! she goes bonkers for the toilet...and monkey sounds...and getting socks thrown in her face (ask max). she fake coughs and pinches boobs for kicks and for some reason thinks it's hilarious when someone mean mugs her or when i sing songs from les mis in my broadway voice. (which is often...i'm going through a phase)
she loves dancing on papa's knee--they have their own song and their own special way of looking at each other. and she's got the best smile of all time with her two little bottom teeth (and more popping through up top). max likened her grin to a baby grandma...all scrunch faced and gummy. it is pretty spectacular. she's pretty spectacular! every last tiny little bit of her.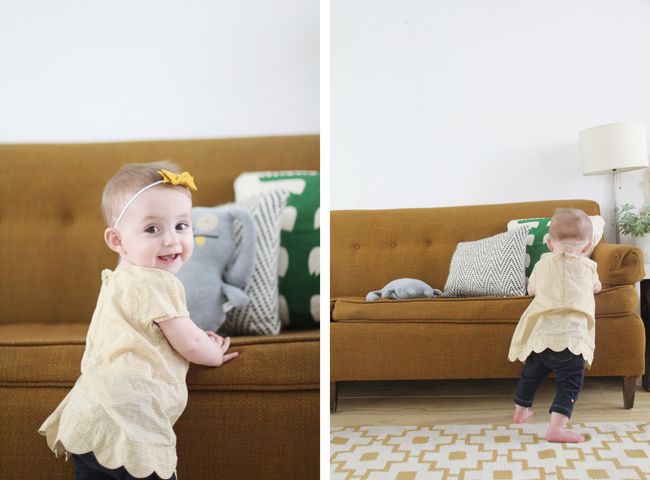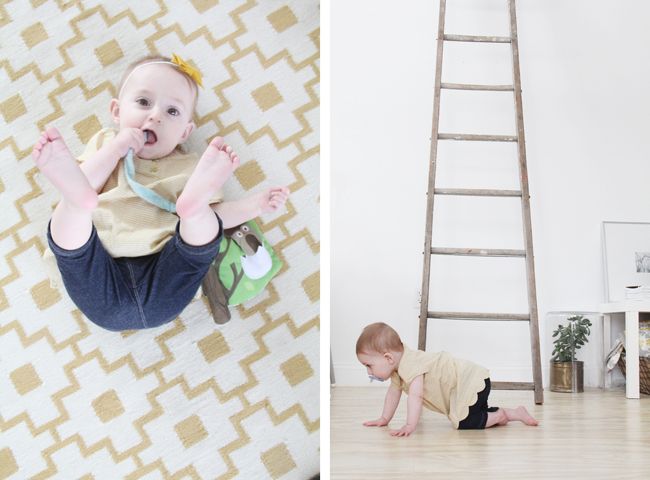 p.s. i definitely skipped last month...i'll have to make it up to 7 month phoebe!