trick and treats was especially lovely and spooky last night!
matt and i power-walked around town trying to keep up with our ninja and his candy-filled pillowcase. he was a man on a mission!
we were going to bring mimi along...but i think i depressed her by putting her in a banana costume. she stayed home to sulk.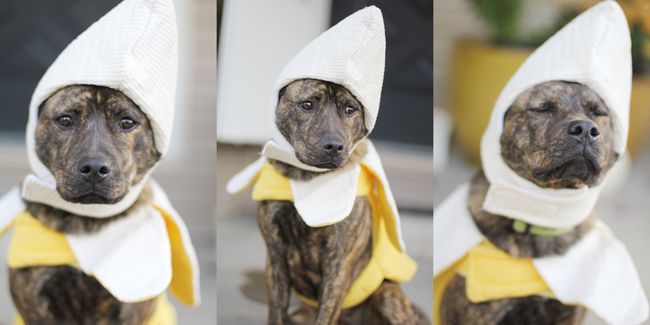 anyways, it was the perfect night to be out and about.
chilly air and leaves crunching under foot...hot apple cider and frequent stops to sneak into the candy bag.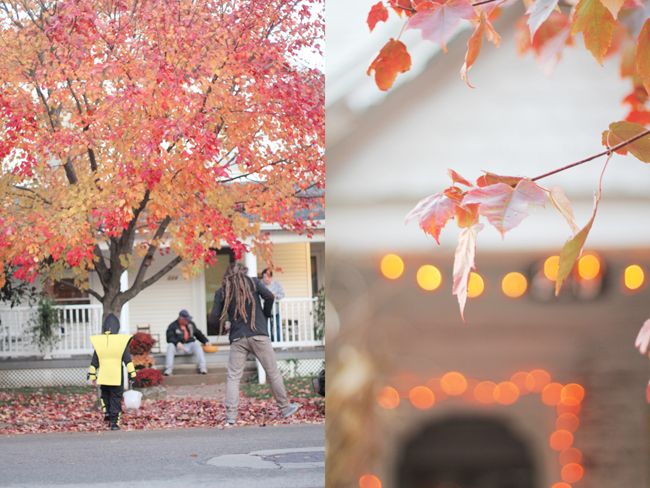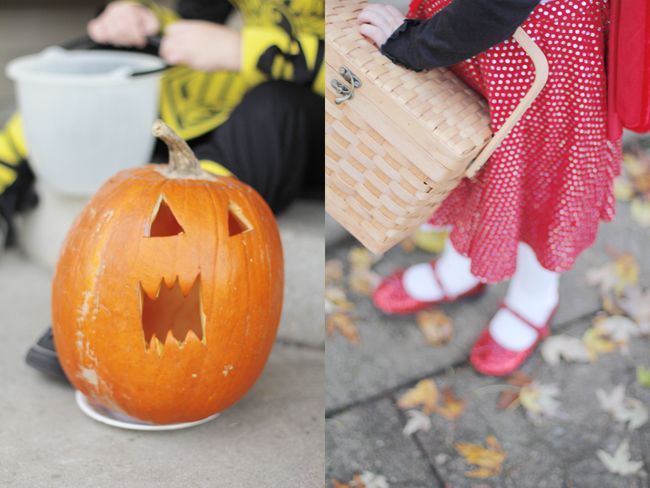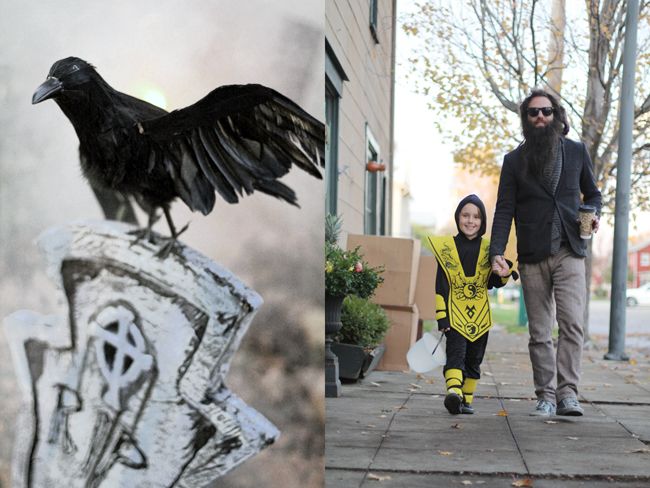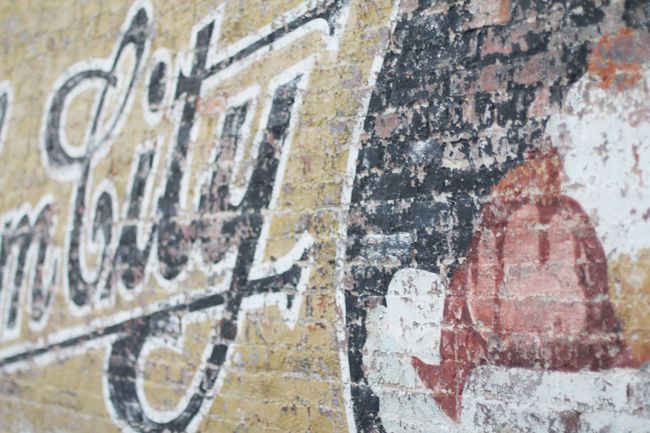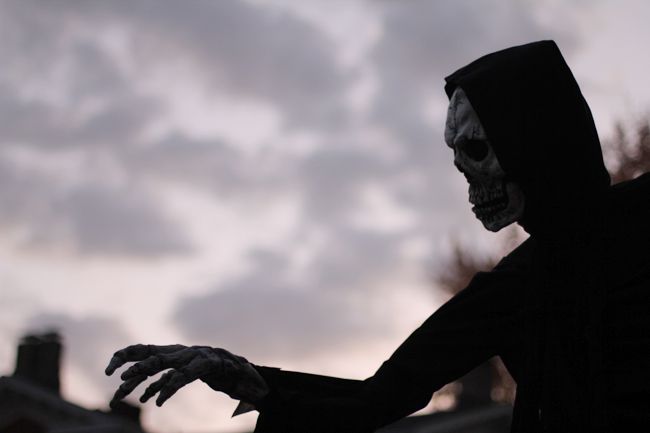 we're left this morning with bits of costume strewn all around the house and a huge bowl full of candy hidden on top of the refrigerator. i may or may not have already sneaked a few pieces for breakfast.
here's hoping all of you had a wonderful halloween!